VIII Trail Terras do Sardão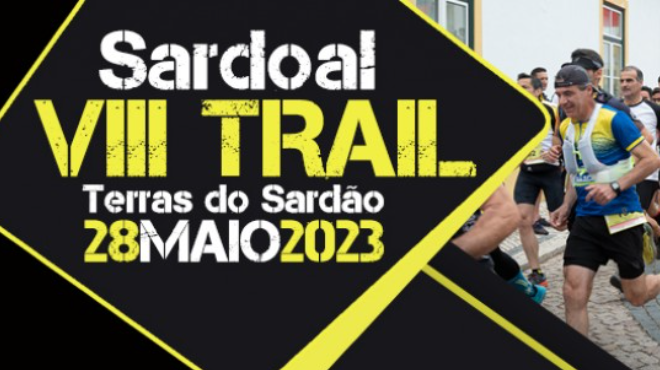 VIII Trail Terras do Sardão
The race will consist of two courses of different distances: Long Trail (30 km); Short Trail (17 km), with a Walk (10 km).

The VIII Trail "Terras do Sardão", which will take place in Sardoal on May 28, inscriptions are open until May 15.

Organised by Sardoal Municipality, Trail "Terras do Sardão" counts with the partnership of the Sports Group "Os Lagartos" and with the involvement of several institutions of the Municipality, in terms of control and logistic support along the trail.

Entries can be made on the Lost Trail website, at www.trilhoperdido.com

Trail is a type of running in nature, with a certain degree of difficulty, along paths which are sometimes inaccessible by any other means than on foot.

The courses are characterised by steep slopes, small streams with rocky bottoms, trails, footpaths, among other types of rough terrain. In this modality, the participants compete in a healthy way, respecting nature and the other athletes.
Start Date:
28 May 2023
End Date:
28 May 2023
Contacts
Partida: Praça da República, Sardoal

---