The Art of Generosity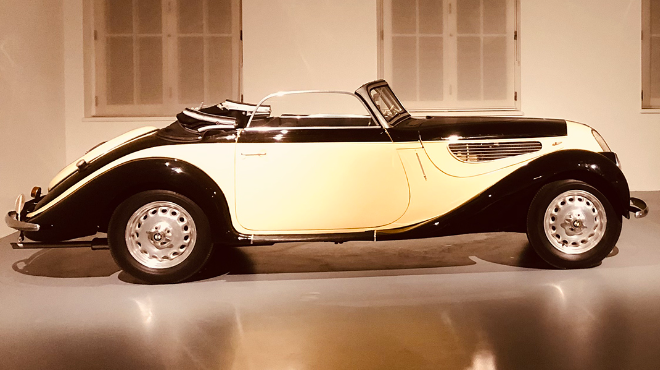 The Art of Generosity
The exhibition "The Art of Generosity" presents the vehicles and pieces of automobilia offered since 2014, thus paying tribute to the generosity of its former owners who gave up their cars and motorbikes to share them with the public, based on the spirit in which Abel de Lacerda founded the Museu do Caramulo in 1953, in which all the pieces of the art collection were donated by private individuals.

But the rooms hosting this exhibition are not only filled with cars. The exhibition also includes smaller but not less historical pieces such as publicity plates connected to the motorized world, promotional models in miniature, old oil cans, objects autographed by pilots and all kind of automobilia, which, in a recurrent manner, are offered to the Museu do Caramulo by the hand of private persons who wish to preserve and share these objects with the public.

The exhibition will be open until the 2nd of July 2023 and has the support of the Municipality of Tondela, Jornal dos Clássicos and the BPI Bank | la Caixa Foundation.
Start Date:
12 November 2022
End Date:
02 July 2023
Contacts
Tuesday to Friday: 10 am - 1 pm and 2 pm - 5 pm | Weekend: 10 am - 1 pm and 2 pm - 6 pm
---