Royal Blood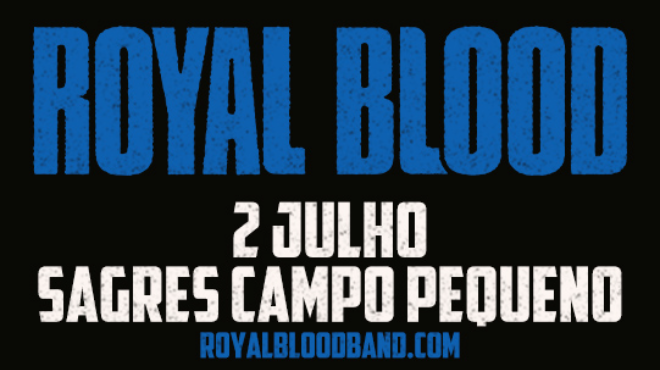 Royal Blood
The British band Royal Blood have confirmed they will be in Portugal on July 2 at Sagres Campo Pequeno.

The current and acclaimed album Typhoons went straight to number one in the UK and had a major impact in Europe. It also reached number one in Ireland and made the top 10 in countries such as Belgium, Holland and Switzerland.

The success of Typhoons confirms that the duo formed by Mike Kerr and Ben Thatcher are one of the biggest and most important rock bands. The Brighton duo have completed a historic hat-trick on all three studio albums immediately reaching the top of the UK charts, a sequence that began with the debut of their self-titled album in 2014, and then with How Did We Get So Dark? in 2017. To date the duo have achieved two million global sales and have been awarded the BRIT Award for Best British Group, two NME Awards and a Kerrang! Award, with the debut album being nominated for the Mercury Prize for Album of the Year.
Start Date:
02 July 2023
End Date:
02 July 2023
Contacts
Sagres Campo Pequeno, Lisboa

Telephone:
+351 213 933 770
---