Aida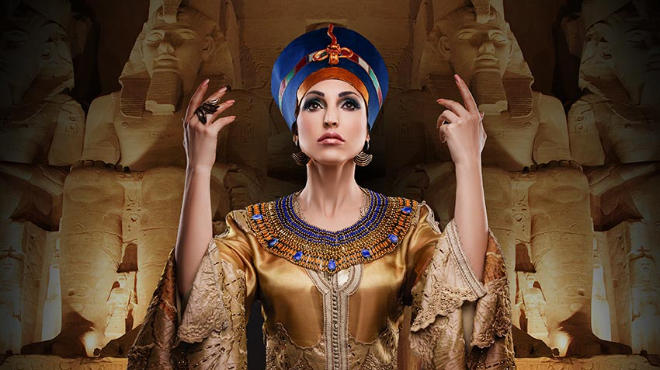 Aida
Coliseu Porto Ageas, Coliseu dos Recreios and Casino Estoril are hosting one of the most famous works by Italian composer Giuseppe Verdi, on May 9, 10 and 11 respectively.
Considered one of the greatest operatic creations of all time, the grand opera "Aida", with four acts and eight scenes, explores the drama of war in life and love in ancient Egypt, in the time of the pharaohs, when the Egyptians invaded Ethiopia. A love drama between an Ethiopian slave named Aida, but of noble origin (and enslaved in the Pharaonic kingdom) and an Egyptian general named Radamés, commander of the occupation forces in the slave's country (Ethiopia).
Upon learning that his daughter, the beautiful Ethiopian princess Aida, was captured by the Egyptians and became a prisoner and slave of the Egyptian princess Amneris, both of whom were in love with Ramadhes, Amonasro,the king of Ethiopia (Aida's father) organized the troops in a last-ditch attempt to free her. But although the young warrior of the Egyptian armada, corresponds to Aida's passion, he dreams of returning to his secret love crowned with laurels from the fight against the Ethiopians. In the midst of this passion also comes his condemnation by Aida's father, who also demands revenge for his daughter's imprisonment and enslavement.
This is an opera of epic character, with a great scenic apparatus, with choirs, ballets, large sets and very long acts. It has an exotic character, scenically grandiose, and to great effect, full of drama and narrative intensity, and a great modernity in terms of its message.
Sung in Italian, with a surprising ending, this is a show that deserves to be enjoyed live, on May 9, 10, and 11, at the Coliseu Porto Ageas, Coliseu dos Recreios, and Casino Estoril, respectively.
Start Date:
10 May 2023
End Date:
10 May 2023
Contacts
Coliseu dos Recreios, Lisboa

Telephone:
+ 351 212 495 982
---