TNSC: The Ghost Ship/("Der fliegende Holländer")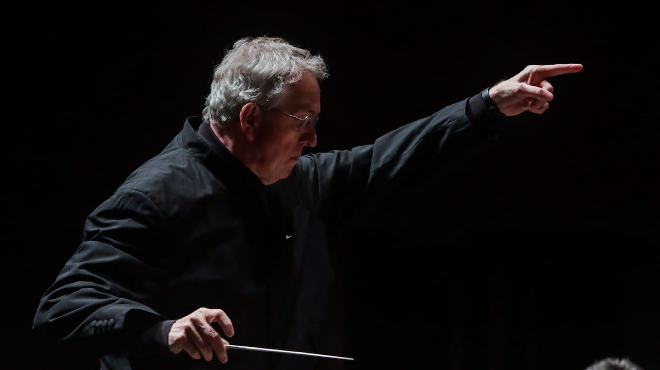 TNSC: The Ghost Ship/("Der fliegende Holländer")
24 and 26 April 2023
The Ghost Ship by Richard Wagner
Staged by Max Hoehn
Choir of the National Theatre of São Carlos and Portuguese Symphony Orchestra

The opera The Ghost Ship ("Der fliegende Holländer" in the original title) premiered in 1843 under the musical direction of Richard Wagner. The libretto is in the realm of the fantastic: for having invoked the Devil, a Dutch sailor (by some identified as the Romantic Hero) was condemned to wander the seas eternally, commanding a ghost ship. As an escape from the curse, he is granted the possibility of coming ashore every seven years and finding a woman who will be faithful to him until death. The redeemer will be the sailor Daland's daughter, Senta, who will break the curse by throwing herself into the sea.
The work presented, for the first time, some of the elements that would be present in all future Wagnerian production and contains environments and characters steeped in realism. Daland, a striking example, is to be sung by the British Peter Rose. The opera The Ghost Ship was performed at the National Theatre of St. Charles on 4 March 1893 and has already had notable Dutch interpreters there. Thomas Gazheli, who has recorded Wagnerian triumphs all over the world, comes to continue an illustrious gallery. The new production is signed by Max Hoehn, a young director who joined Graham Vick's artistic team for the 2019 St. Charles production of Alceste, and who will transport the epic character of Wagner's music to a sustainable stage design in line with the challenges of our time.
Start Date:
24 April 2023
End Date:
26 April 2023
Contacts
Fundação Centro Cultural de Belém, Lisboa

Telephone:
(+351) 213 612 400
---