CANTUSd'Alma Iluminado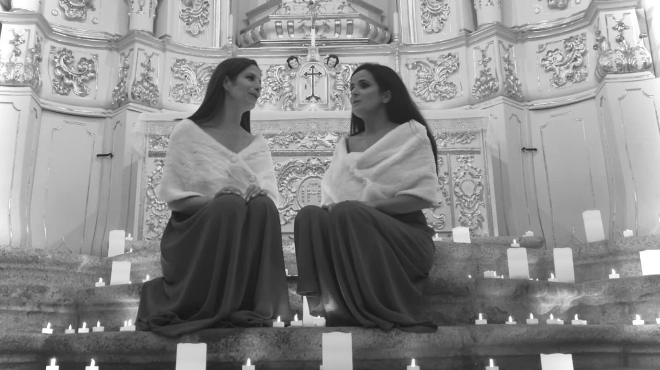 CANTUSd'Alma Iluminado
Between March and May you can attend a cycle of six concerts entitled CANTUSd'Alma Iluminado.
Led by the group CANTUSd'Alma, the cycle aims to explore the essence of medieval music through the Cantigas de Santa Maria (from the 13th century), with a richer spectrum of new musical sonorities, using the richness of contrasts and sound characteristics of voices and instruments.
In an intimate environment, a singular musical interpretation, as a result of the combination of arrangements by André Ruiz, composer from Braga, with an alternative and unique vision of each of the songs.
The group CANTUSd'Alma is composed of five elements: Sara Meireles and Marisol Brito (voices), Inês Vaz (accordion), Joana Correia (cello) and Miguel Meireles (percussion).
Start Date:
16 April 2023
End Date:
16 April 2023
Contacts
Igreja de São Cristóvão de Nogueira, Cinfães.

Telephone:
+351 918 116 488
---