Mão Na Música | Nuno da Rocha + André Hencleeday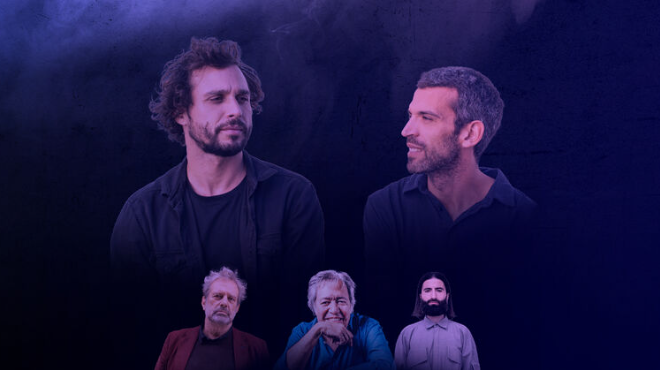 Mão Na Música | Nuno da Rocha + André Hencleeday
"Mão na Música" is a concert conceived and led by the musicians André Hencleeday and Nuno da Rocha.
These two musicians have incidence in the universe of contemporary music composition with written tradition, but here, in "Mão na Música", their unusual instrumentation - prepared piano and electric guitar - intends to cross very different musical universes: that of contemporary music with that of popular music.
Based on Sérgio Godinho's homonymous poem, this concert brings together music from Bach to Zeca Afonso, from Messiaen to Fausto, and from Lopes-Graça to Sérgio Godinho himself.
In a concert to be listened to without sonic prejudice, the duo invites three singers to give voice to their re-orchestrations: Adolfo Luxúria Canibal, João Neves and Sérgio Godinho.
Start Date:
06 May 2023
End Date:
06 May 2023
Contacts
Aula Magna, Reitoria ULisboa, Lisboa

Telephone:
+351 217 967 624
---