Mapping feminine creativity in the 70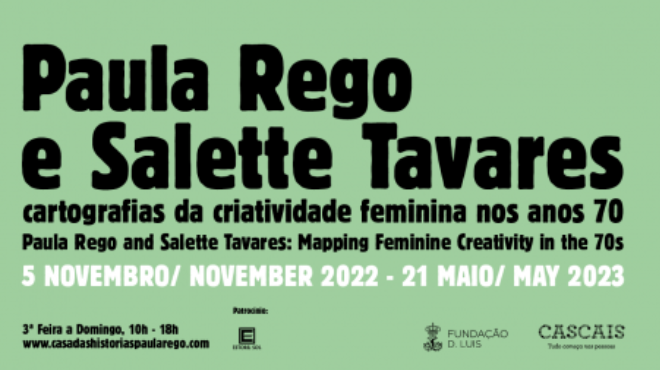 Mapping feminine creativity in the 70
In the year that marks the centenary of the birth of the writer, poet and artist Salette Tavares (1922 - 1994), coinciding with the year of Paula Rego's death, the Casa das Histórias presents the exhibition "Paula Rego and Salette Tavares: mapping feminine creativity in the 70". Curated by Catarina Alfaro and Leonor de Oliveira, the exhibition proposes the crossing of Paula Rego's work and its dissemination in Portugal in the 1970s, with the fundamental contribution of Salette Tavares as art critic and curator.

Paula Rego and Salette Tavares met around 1964. As well as being friends, as evidenced by the letters they exchanged and the paintings dedicated and offered by Rego to Tavares, they were also companions in the art world and agents in the cultural and artistic redefinition in Portugal throughout the 1970s. Salette Tavares played a very important role in promoting the work of Portuguese artists in that decade and this exhibition, as the curators note, "underlines her relevant action in bringing Paula Rego's work closer to the Portuguese public".

The exhibition is organised as part of the exploratory project "Cartographies of female creativity, 1974-1979", funded by the Institute of History of Art of the New University of Lisbon.

Also on display at the Casa das Histórias Paula Rego is the exhibition "Everyday stories. Paula Rego, the 1970s", by Paula Rego.
Start Date:
06 November 2022
End Date:
21 May 2023
Contacts
Casa das Histórias Paula Rego, Cascais

Tuesday to Sunday from 10 am to 6 pm
---