A Pact of Silence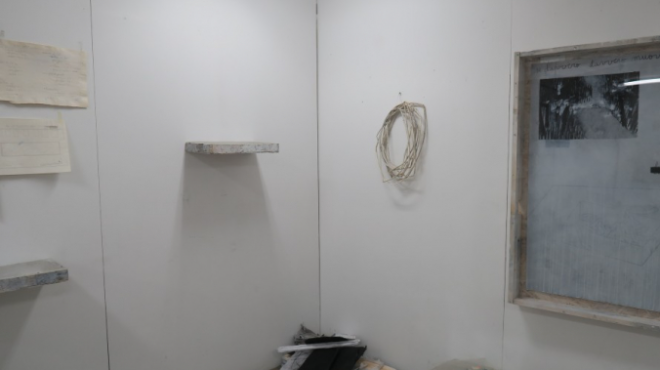 A Pact of Silence
Drawings by the artist Sebastião Castelo Lopes can be seen at the exhibition "A Kind of Pact of Silence", from March 5 to May 28, 2023, at Centro Cultural de Cascais. The exhibition is an initiative of the D. Luís I Foundation and the Cascais City Hall, within the programme of the Museums' Neighbourhood.

In the third floor galleries of Centro Cultural de Cascais, the public will be able to see drawings, some unpublished, and other compositions with various materials, by the young artist Sebastião Castelo Lopes.

Sebastião Castelo Lopes' work has a methodological rigour that distinguishes him: he always uses the same materials (paper, charcoal, acrylic paint, wood and plexiglass) and his palette does not stray from black and white. Each work is the result of a process of drawing layer upon layer of images, a process that in some cases spanned three years.

The drawings are placed in wooden boxes, also created by the artist. According to the curators, Frederico Portas and Tomás Agostinho, in Castelo Lopes' work, "plastically, the frame transcends its condition of mere support of works. That is to say, in the frames we find sculptural objects, extensive representations". Thus, it is natural that questions arise about what we are actually seeing, whether drawings or sculptures. This apparent formal indeterminacy is part of the appeal of the artist's work.
Start Date:
05 March 2023
End Date:
28 May 2023
Contacts
Fundação Dom Luís I - Centro Cultural de Cascais

Tuesday to Sunday from 10 am to 6 pm
---