TITÃS Meet | 40 Years of Career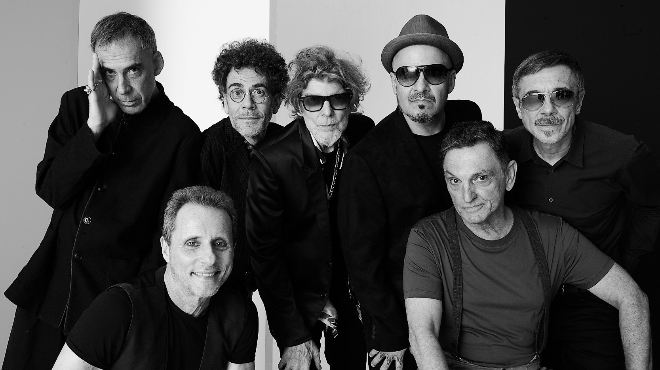 TITÃS Meet | 40 Years of Career
It all started in 1982, in São Paulo. Titãs, for many the biggest rock band in Brazil, sold over 6.3 million albums, with a repertoire full of partnerships with renowned Brazilian artists and several international singers. A unique and singular story. The years have passed and the band's line-up has been permeable with its members joining and leaving. But 2023 brings one of the best gifts of the year for Rock lovers.

Seven musicians from the band's classic line-up get together for the "Titãs Encontro" tour. This reunion features Arnaldo Antunes, Branco Mello, Charles Gavin, Nando Reis, Paulo Miklos, Sérgio Britto and Tony Bellotto, and will be an epic moment in the history of Brazilian culture.

After the 50,000 tickets for the "Titãs Encontro" show in São Paulo sold out in just 2 hours, the band has announced concert by concert, a tour that will travel through 19 Brazilian arenas, in a reach of 500,000 people on more than 20 dates announced so far.

This tour, which celebrates 40 years since the creation of the most innovative band of its generation, could not leave the "brother country" out.

So, on 3rd November 2023, Lisbon receives the tour - "Titãs Encounter" - of the iconic group that marked generations. With them, they bring a repertoire of titanic hits, with songs interpreted by the different vocalists, a living symbol that shows that the Titãs are a superband that sweeps any big arena.

This historic union gathers and revisits the work of each and every artist throughout these four decades, and will unite various audiences. Those who have always followed the musicians' concerts, and those who will see the seven Titãs for the first time on stage.
Start Date:
03 November 2023
End Date:
03 November 2023
Contacts
---