Bala Desejo + Lalalar | Season Impulso 2023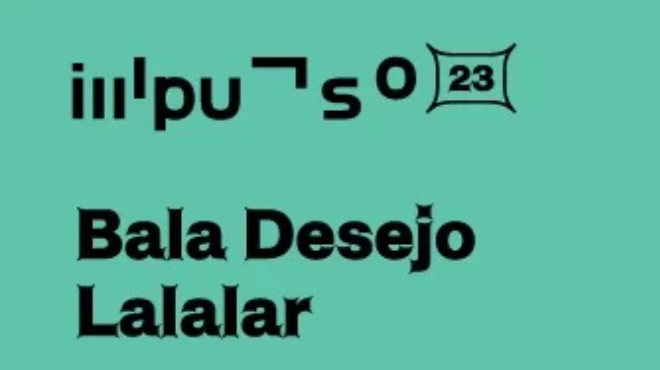 Bala Desejo + Lalalar | Season Impulso 2023
Impulso is a festival that unfolds over 10 months, for 10 distinct dates. There are more than 25 concerts and multidisciplinary projects, which will pinch the four seasons throughout the year: the 'Impulso 23 Season'.
On July 1st you can attend the concerts of Bala Desejo and Lalalar

Bala Desejo: one of the most vibrant names in the world of Brazilian emerging music today, on a path of rapid ascent they released their debut album "SIM SIM SIM" in 2022, with which they won the Latin Grammy for Best Pop Album in Portuguese.
In a record that wanders between MPB, bossa-nova and psychedelia, they promise an unforgettable concert at Impulso and celebrate in the best way the hot summer nights.

Lalalar: They bring a sound reminiscent of a nostalgia for the future, with samples gently unearthed from the legacies of Anatolia. The Turkish band's music, according to themselves, is a mixture of psychedelic music and funk and in their luggage they bring their debut album "Bi Cinnete Bakar".
Start Date:
01 July 2023
End Date:
01 July 2023
Contacts
CCC - Centro Cultural e Congressos, Caldas da Rainha

---