Vinculum Festival 2023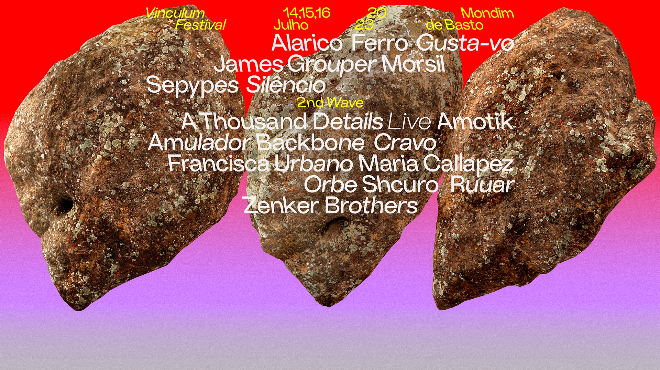 Vinculum Festival 2023
On July 14th, 15th, and 16th the town of Mondim de Basto, district of Vila Real, will host the Vinculum Festival, dedicated to the emerging languages of dance music.
Vinculum is a meeting point, a space for dialogue between electronic music and the natural and cultural heritage of Mondim de Basto. A meeting where each one is invited to get involved with the musical proposals and the environment that surrounds it, to enjoy an experience that connects us deeply to the place as a whole, through music and dance.
Thus, the Vinculum Festival has challenged a group of artists to give the tone in this reunion, and between the Natural Park of Alvão and Tâmega River, the most stimulating sounds of the electronics of our times will be heard.
The 3 days of the Festival will cover the rhythms of electro and breaks, going through deep, minimal and hypnotic techno, micro and deep-house, ambient and experimental music, and everything else that we find in between.
Alarico, A Thousand Details, Zenker Brothers and Orbe are some of the names that will be present in this festival.
Start Date:
14 July 2023
End Date:
16 July 2023
Contacts
Parque das Merendas, Mondim de Basto

---