Address-Memory Ground Floor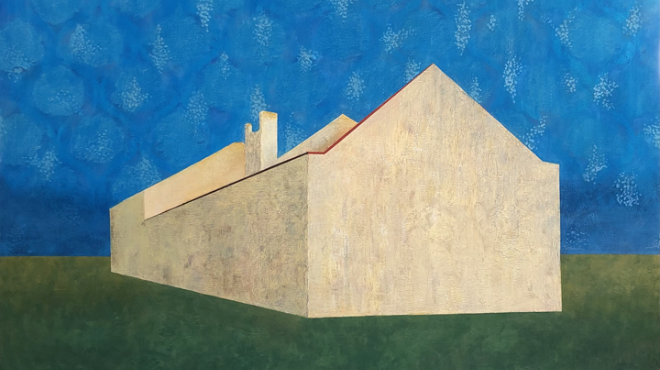 Address-Memory Ground Floor
"Painting is a constant process, materially with paint and substrates, or in affectations and connections, a process of approaching precision and constant evaluation, materialising a desire, a journey, an act."
José Cavalhero

When confronting the works of José Cavalhero one gets the feeling that the canvases never end.
The softness of the colour and the subject matter prolong the vastness of the canvas and as it were, it strokes us, tickles us, and refers us to a puerile imaginary. Almost naïve.
However, behind each work one senses a lot of work, study, labour and knowledge.
The set of presented works shows us a persistent tension between the space-memory and the final result that, without moving us away from the starting point, evolves towards other meanings.
Although fixed, almost anchored in time, the works acquire movement each time we look at them.
Start Date:
25 February 2023
End Date:
06 April 2023
Contacts
Galeria De Exposições Augusto Cabrita, Seixal

---