Penedono Medieval Fair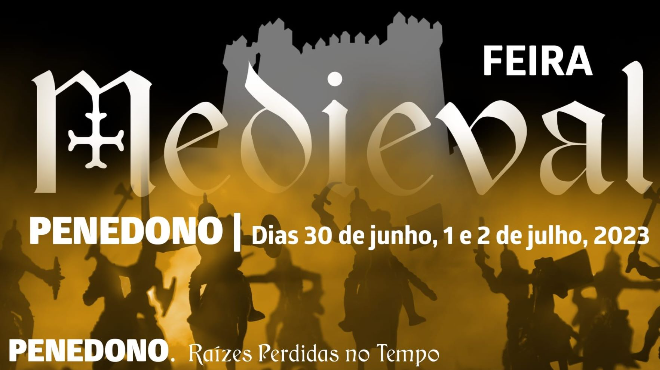 Penedono Medieval Fair
Penedono is a unique town that holds in itself a past that goes back to the beginning of the nationality, with a markedly medieval features, exhorts through its Medieval Fair (one of the most respected in the country), its history.

Visitors are invited to embark on a journey into the past, experiencing unique medieval experiences. In the historic centre, faithfully preserved, we can watch duels of honour, jester and muleteer performances and find a panoply of endogenous products which, together with the distinctly Beira gastronomy, will delight any palate.
The Paços do Concelho (Town Hall), hosts the Medieval Supper, held in an idyllic setting, with a typically medieval menu, allowing diners to enjoy relaxing and amusing moments, recommended by the various medieval characters that wander about.
The high point of the Penedono Medieval Fair is, without a doubt, the Assault to the Castle, where besieged and besiegers engage in skirmishes aiming the conquest of the castle, or its defence. This action is developed by dozens of figures that act with a historical accuracy worthy of the past they represent.
Visit the Penedono Medieval Fair, embark on this journey, experience our history in a fun and relaxing way! It is worth (re) discovering Penedono!
Start Date:
30 June 2023
End Date:
02 July 2023
Contacts
Telephone:
254 509 030 | 254 509 039
---