Palmela International Saxophone Festival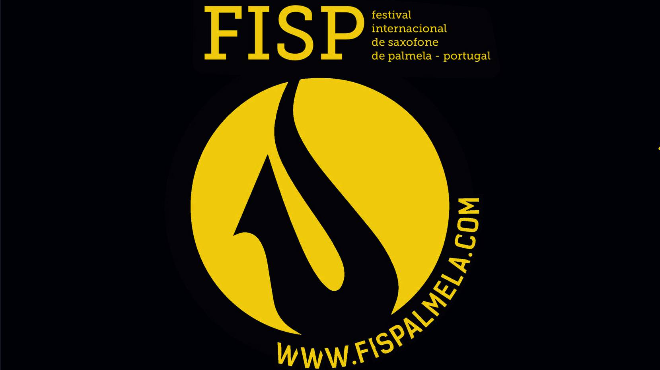 Palmela International Saxophone Festival
FISP is a neutral space, a space of nobody and everybody, far from politics and close to a strong heterogeneity that summarizes the impetus of a community of musicians around the saxophone, involving several areas (artistic, academic, scientific) and several stylistic geographies, who believe and identify with the mission of this festival, a space for sharing new projects and ideas, a space where one gives and one receives, in a context of unique human and social involvement.

For this year's edition, FISP offers 30 concerts (classical, jazz, contemporary, world?), IX International Saxophone Competition "Vitor Santos", 150 hours of masterclasses, workshops, lectures, presentations of scientific research, clinics and lots of sharing, friendship and fun.

Almost 18 years after its first edition, FISP - Palmela International Saxophone Festival continues to assert itself as a cultural project of public service, contributing to raise the artistic and pedagogical level of our country (namely in the field of saxophone), helping in the formation of more and better listeners, through a sharing of experiences and knowledge among some of the most prestigious names of the national and international saxophone, teachers, students and public. A unique initiative in the artistic and pedagogical panorama in Portugal and beyond borders, an obligatory point of passage for lovers of the saxophone and music, receiving all the participating editions and visitors from five continents, with concerts and training actions with sold out crowds.

On a pedagogical level it has also left an important mark on the teaching of the saxophone in Portugal, from the participants in the masterclasses and laureates of the International Saxophone Competition "Vítor Santos" some are today affirmed as pioneers of a new generation of saxophone in Portugal, occupying a prominent place in the Portuguese artistic and pedagogical environment.
Start Date:
10 July 2023
End Date:
15 July 2023
Contacts
Telephone:
+ 351 912 271 412
---