Dedé: a perfect day in Lisbon
World Tourism Day 2021 | #TimeToEmbrace #TimeToBe
Today we celebrate the World Tourism Day. Over the last years, the tourism industry has seen an enormous expansion and growth, so it's important to underline how openness and inclusion play a crucial role in improving social, cultural and economic relations. Today we would like to let others talk about their life in Portugal.

Meet the brasilian Dedé, a chef and small business owner living in Lisbon.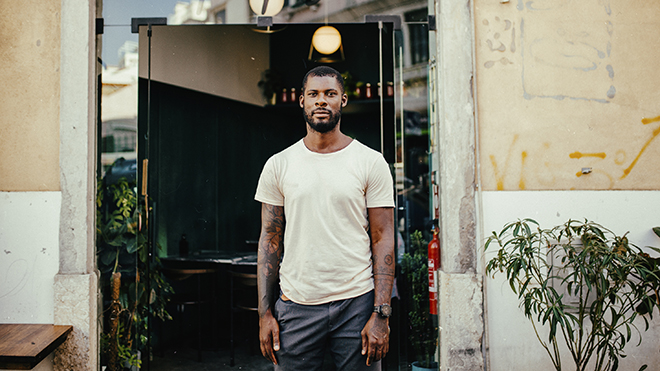 When we look at Dedé, the first thing that catches our attention is how relaxed he is. Wide gestures, vivacious laughter, t-shirt and shorts are part of her usual attire.
"I've always felt great in Portugal. Even though I don't come from an influential family, I managed to get where I wanted to go. Here, the good name of people is valued, and it is easy to start a business. I promised myself that as soon as I signed the lease for the coffee and the house, I would always wear colourful and relaxed clothes. And surf all the time, of course."
Throughout his adult life, the kitchen was Dedé's main stage and workshop. Born in Brazil, he came to Portugal at the age of 18 with his mother and brothers. His studies at the Estoril Higher Institute for Tourism and Hotel Studies opened the doors to the best hotels in Lisbon, Sintra, Cascais.
"I stayed in the same hotel for several years and I was pretty good. I had the insight to realize that I was good because I had been doing the same thing for many years."
It was the moment when Dedé learned that he had to leave Portugal and explore his curiosity to learn other cuisines, new techniques and even new languages.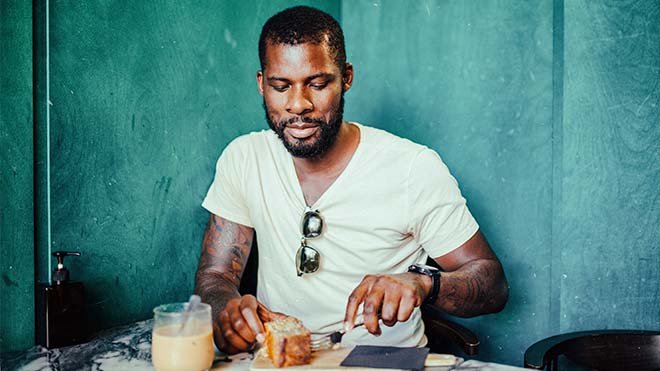 He moved to the United States (New York), Germany, Finland, Australia, Indonesia, Kenya, always seeking something more. After 10 years abroad, with the world entirely at his disposal, Dedé decided to come to the Algarve, where he had the experience of working in a 2 Michelin star restaurant.
"I was happy to be back in Portugal, but don't be fooled: changing is always difficult. I had already run my own business in Nairobi, where I had success - I was even named Chef of the Year. There were posters with my face on them all over the city. And I decided to come to work in the kitchen of a restaurant in an extraordinary hotel, where my first job was to shuck oysters. "
He knew he wanted to be in Lisbon and wanted to have a small space. He wanted to settle in a typical neighborhood like Graça or Lapa and set up a small café with breakfast and brunch.
"I always dreamed of having my own business. A little beach bar, you know? It didn't happen, but I'm not that far away. (laughs) I grew up watching my mother working at her own beach bar. I got that desire from her. I was about 12 years old, I used to spend my time between the bar and the sea. When I was surfing, my mother would turn up the music in the bar and I would listen to it from the sea. I remember being on the board and far away to see my mother at the bar receiving friends, talking to people who were having a drink. It was very clear: this is what I want in my life."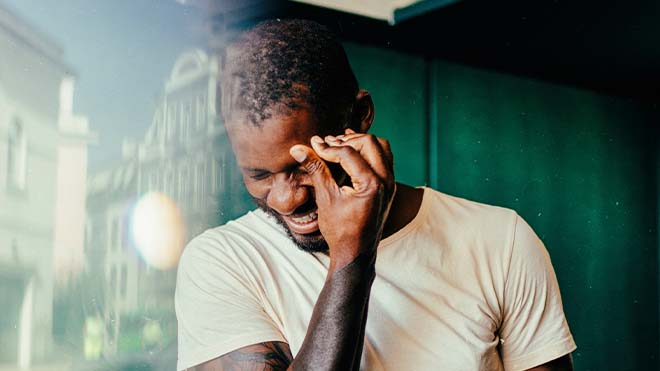 Dedé also tells that, after that insecurity typical of the beginning of a project, there was a moment that marked his life in Portugal. One day as he approached the café, he noticed there was a line of people at the door. It was a touching moment, and he knew right away he had made the right decision.
"Life is going well, I'm going to open two new spaces very soon. You will have to put up with me for a long time."
When we asked him what a perfect day was, Dedé said that was the easiest question:
"I wake up at 5 am, call my brother who lives on the Cascais coast, we both go surfing. Then get to Lisbon by 8:30 am, come to the cafe, see if everything is in order, have breakfast in peace. I do my work, catering events, my consultancy and then go to lunch with friends. If the weather is nice in the afternoon, I'll come back to the beach and surf some more. I get home around 7pm and finish my day. This is a perfect day for me."
Then comes the big unanswered question: how many perfect days do you have in Lisbon?
"You guys will all hate me now, but I would say I have 5 perfect days a week."
Not bad, Dedé. Not bad.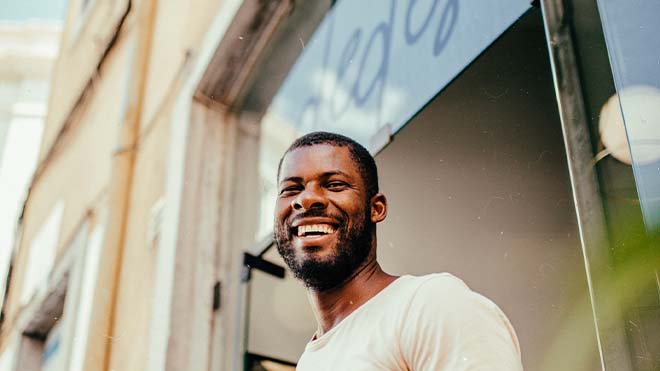 Photos by @nashdoeswork
---