Sketch Tour Portugal in Madeira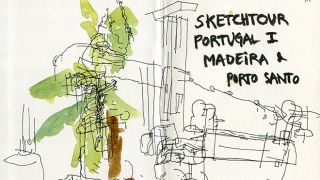 In Madeira, the Sketch Tour concentrated on the three themes essential for visitors to the archipelago: world heritage, nature and cuisine. These are reflected in the drawings by the Urban Sketchers, represented by Ea Ejersbo from Denmark and Ketta Linhares, who is Portuguese.

The blue of the sea and the green of the vegetation are the dominant colours of the landscape in the Madeira Archipelago which inspired the Sketchers to explore the islands of Madeira and Porto Santo. The mild climate, which is much the same throughout the year, helped the trip, although the geography of the island means that it has several microclimates between the towns and villages on the coast and the highest mountain peaks, and between the more humid north side and the sunnier south..
The sketch tour began in Funchal. They walked through the centre, making their first contact with the heritage and local history, and continued by the sea, at the Marina. They started the culinary experience in the Mercado dos Lavradores (Farmers' Market), in a first contact with the colours and aromas of the best products that the island has to offer. The emphasis was on the exotic fruits and the varieties of fresh fish, as well as the chance to taste the famous Madeira wine in situ.

Funchal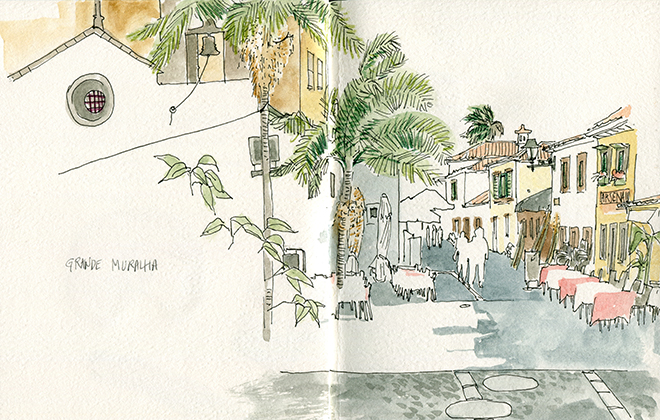 © Ea Ejersbo

Mercado dos Lavradores (Farmers' Market)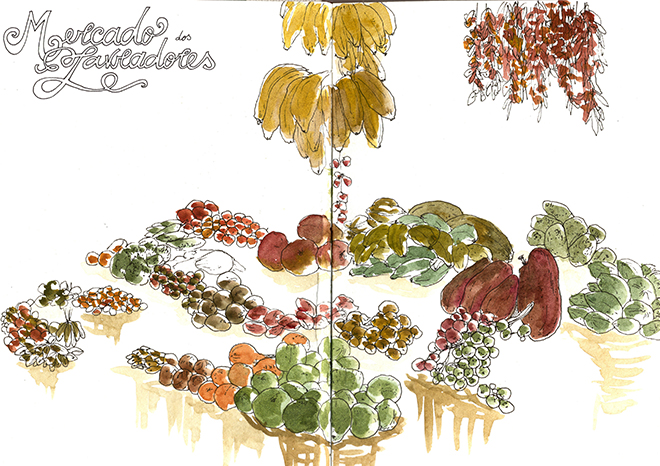 © Ketta Linhares

Santana was the first contact with the Laurissilva Forest, classified as world heritage of humanity. This place is one of the attractions of the island, which still retains the rural environment and the houses with their particular shape and thatched roofs. They then climbed to Pico do Arieiro to enjoy the view on the highest point of the island. On the way down, they stopped in Ribeiro Frio, the starting point for a short walk following the course of a stream (levada), the Balcões trail, in this case, an unmissable experience if you visit Madeira.

Pico do Arieiro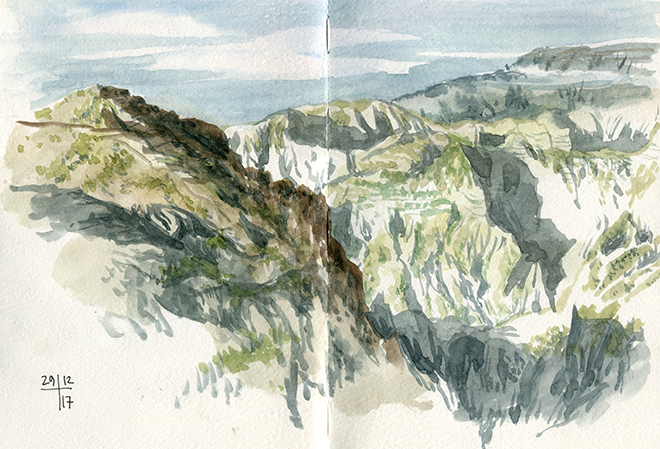 © Ea Ejersbo

Levada dos Balcões (Balcões Stream)


© Ketta Linhares

Back in Funchal, they took the cable car up to Monte, so that they could try coming down the hillside at high-speed in wicker-basket cars. It was an exciting moment.

Cable car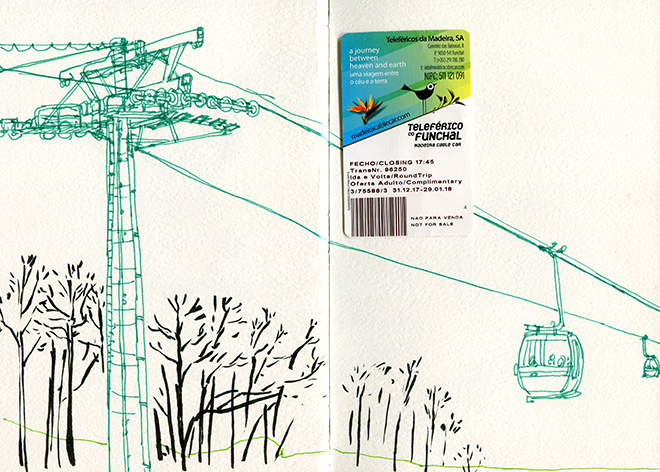 © Ea Ejersbo

Monte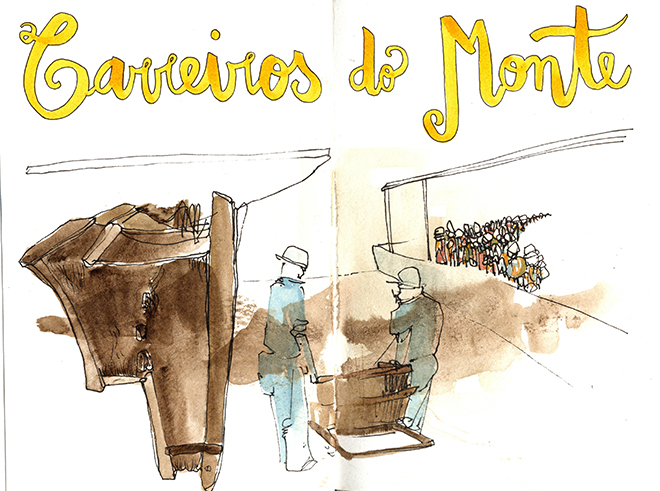 © Ketta Linhares

To complete the visit there was still time to go to Ponta de São Lourenço, Cabo Girão, close to Câmara de Lobos, and also to visit the natural pools on the north coast. The constant presence of the ocean is an invitation to go for a swim, and the pools of Porto Moniz are one of the places where you can spend a great day on the beach.

Ponta de São Lourenço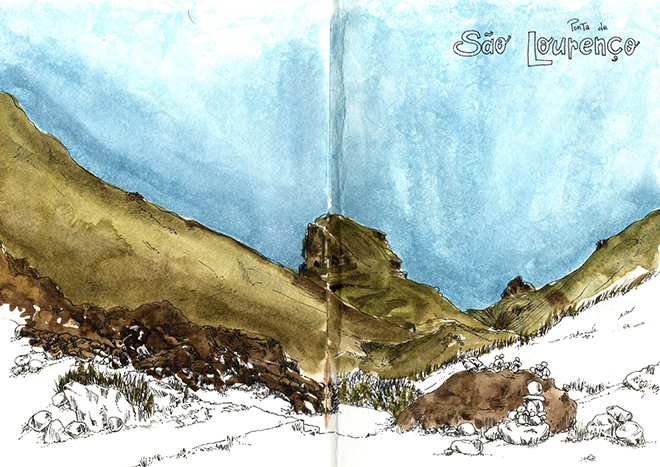 © Ketta Linhares

Cabo Girão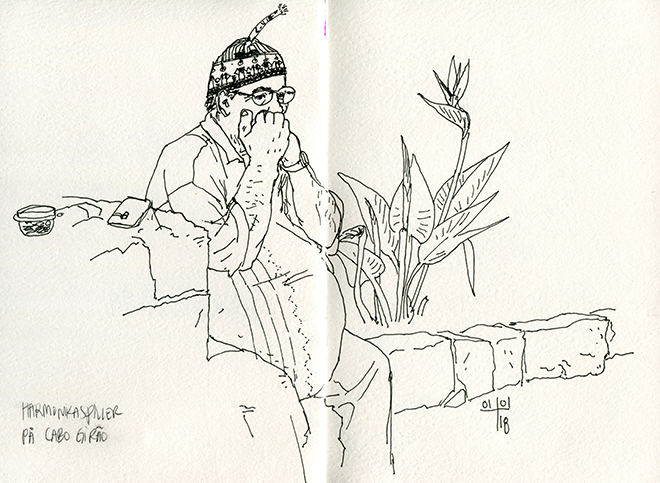 © Ea Ejersbo

Câmara de Lobos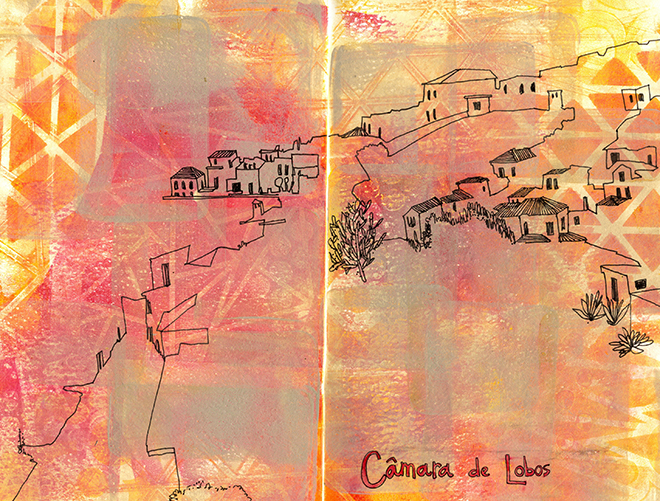 © Ketta Linhares

The itinerary also included a short boat trip to the island of Porto Santo, a very popular destination for family holidays in or simply for a rest. The several kilometres of golden sandy beach, with therapeutic qualities, and water at an agreeable temperature have become an invitation to return for a summer holiday.

Boat trip Madeira - Porto Santo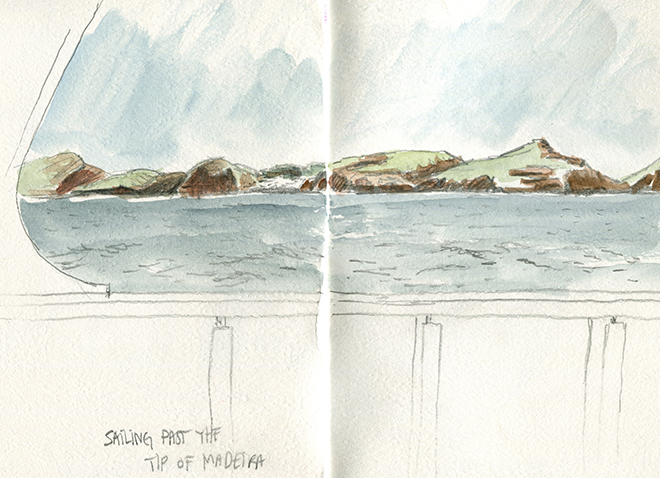 © Ea Ejersbo

Porto Santo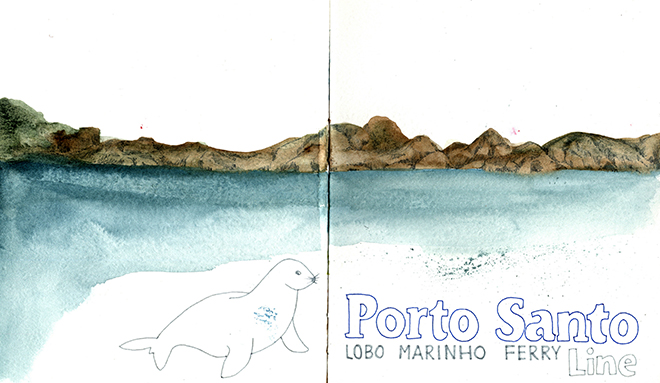 © Ketta Linhares

Ponta da Calheta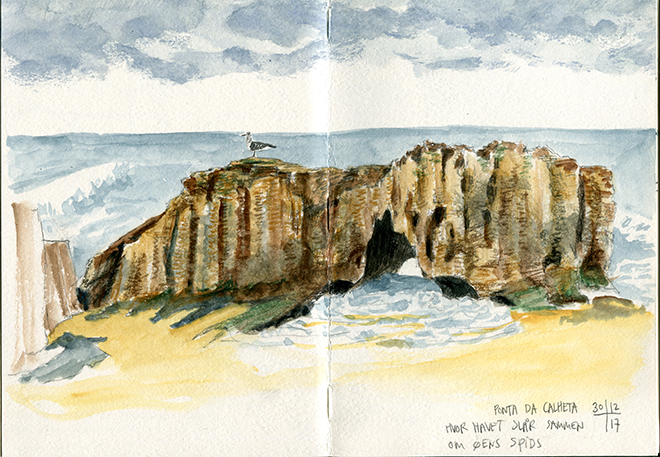 © Ea Ejersbo

Columbus House Museum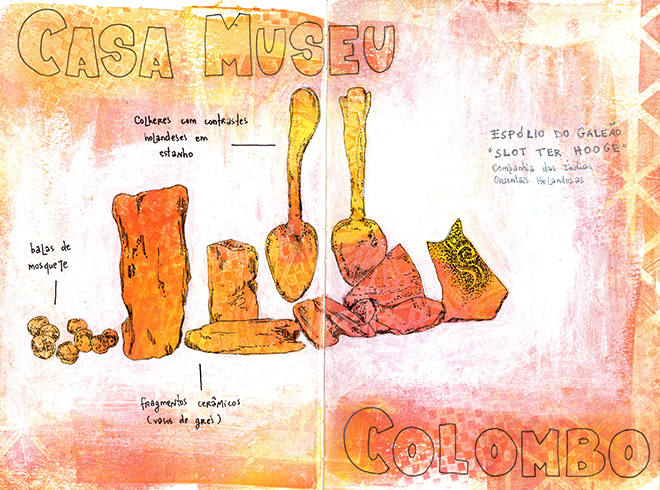 ---