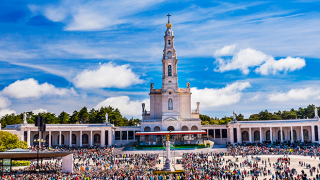 Portugal offers a roadmap of temples, devotions and religious festivals that you can follow out of faith or driven by a more universal spirituality, whether in search of the sacred or on a journey of self-discovery.
Starting in Fátima, Capital of Peace and one of the world's most important Marian pilgrimage sites, there are many reasons for visiting, whether you are following the Cathedral route or to discover the simple shrines and chapels in honour of the local patron saint.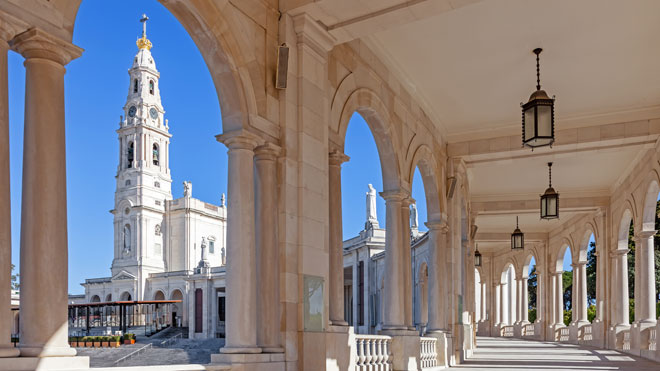 Photo: Santuário de Fátima ©StockPhotosArt|Shutterstock
The Jews have also left their mark, particularly in Central Portugal, providing another reason for exploration. And there are also many paths travelled by pilgrims today, retracing the steps taken long ago to Santiago de Compostela.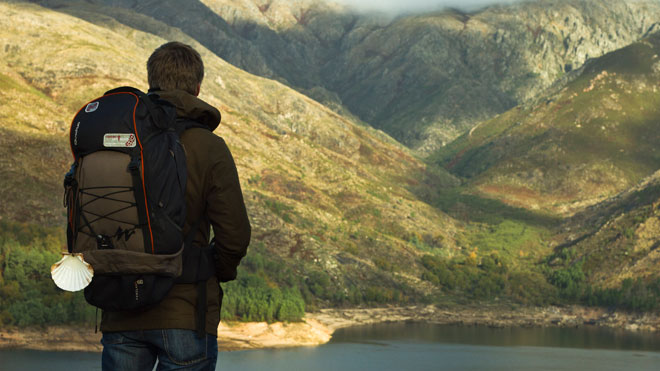 Peregrino Campo do Gerês © MiguelDaSanta-Amatar

After all, we are united in the same spirit of equality in difference, joined in a common cause which is the ancestral openness to others that is characteristic of the Portuguese. Motivated by this genuine predisposition for empathy and hospitality, in which we believe, we gladly welcome our visitors, whatever their religious belief.

Find out more about religious routes in Portugal at www.pathsoffaith.com.


---
---

Fátima, a journey to the altar of the world
The Shrine at Fátima is one of the most important landmarks in the Marian worship, drawing pilgrims from all over the world.The location of the Shrine of Fátima, at Cova da Iria, had until 1917 been (...)
---

Jewish Legacy
Set out on a journey of discovery through towns, cities and villages, of a heritage rich in memories evoking the Jewish presence in Portugal. Although there are some earlier references, it was (...)
---

The Fátima Ways
There are various means of transport connecting Fátima to the rest of the country, but many people prefer to walk, guided by their faith, in fulfilment of pledges, in search of spirituality or simply (...)
---

Marian Shrine Route
Venerated in various ways over time, the Virgin Mary, Mother of God, is a constant presence in Catholic religious expressions in Portugal. Visit some of the temples dedicated to her to discover the (...)
---