Jewish Legacy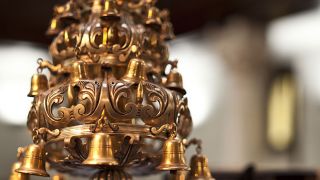 ---
Don't miss
discover in the Lisbon Archaelogical Museum the Stone of Monchique, an inscription in Hebrew from the Monchique Jewry in Porto.
visit the Isaac Cardoso Jewish Interpretation Centre in Trancoso
visit the the Abraão Zacuto Portuguese-Hebrew Museum in Tomar, where there is a 1307 memorial stone evoking the foundation of the Great Synagogue of Lisbon
discover in the Évora Museum the mid-16th century chest (coffer) and Table of the Court of the Inquisition
in Faro, visit the Isaac Bitton Museum, where there are life-size depictions of a Bar Mitzvah (the coming of age ritual for a 13-year old boy) and a Wedding
Set out on a journey of discovery through towns, cities and villages, of a heritage rich in memories evoking the Jewish presence in Portugal.

Although there are some earlier references, it was between the 5th and 15th centuries that the Sephardic Jewish community, or Iberian Peninsula Jews, settled in the territory that is now Portugal contributing in the most diverse ways to Portuguese culture. Protected by the Kings, many of its members, amongst whom were philosophers, humanists, scientists and merchants, but also more common tradesmen, such as cobblers, tailors and weavers, participated actively in various significant moments of Portuguese history, in particular the foundation of Portuguese nationality and the settlement of the land, and later contributed financially and scientifically to the Age of the Discoveries. An important figure was the great 16th century mathematician and cosmographer, Pedro Nunes, who invented the nonius, a navigational aid.

In 1496, the Edict of Expulsion of the Jews from Portugal obliged them to convert to Catholicism and become New Christians. Many left the country, but many others remained and secretly kept their faith, forming the so-called marranos or crypto-Jews. The symbolic marks and inscriptions of those times can still be seen carved in the houses of former Jewish quarters, whose traces survive in places like Trancoso, Belmonte, Guarda and Castelo de Vide.
---