The Fátima Ways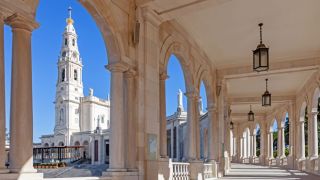 There are various means of transport connecting Fátima to the rest of the country, but many people prefer to walk, guided by their faith, in fulfilment of pledges, in search of spirituality or simply for the satisfaction of walking as a way of finding themselves.
These routes avoid major roads, preferring rural lanes with less traffic. Four of the pilgrims' usual paths - the Tagus Way, the Northern Way, the Nazaré Way and the Carmelite Way - are marked on the ground and connect Fátima to various parts of the country.
The Tagus Way between Lisbon and Fátima leaves from the Parque das Nações and passes through Santarém. There are a number of places along this route, which is about 141km long, where you can eat and sleep, rest and recharge your energies. Part of this route coincides with the Santiago Way, so the first marker, to the south of the Portuguese Pavilion, also points to Santiago.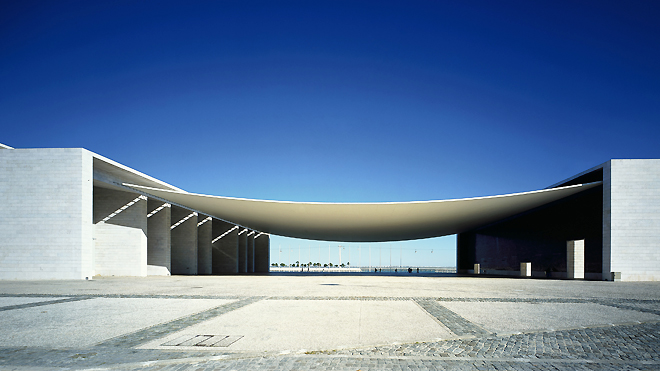 Photo: Pavilhão de Portugal ©Arquivo Turismo de Portugal
The Northern Way coincides completely with the Santiago Way, so it is signposted with markers that allude to both routes. Within Portugal, this route runs for about 260km and starts at the Spanish border, in Valença, passing through Porto and Coimbra, always with various accommodation and eating opportunities.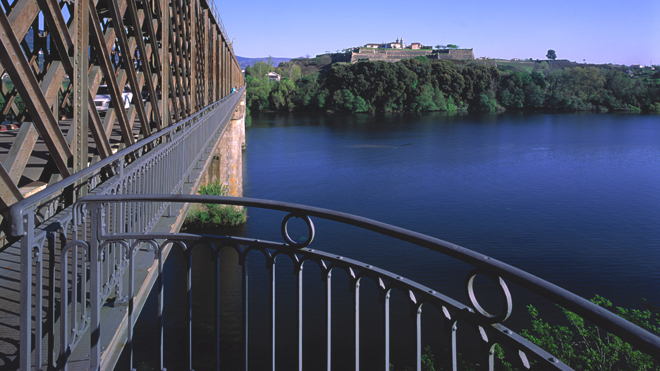 Photo: Valença - Rio Minho ©João Paulo
The Nazaré Way connects Fátima to another shrine dedicated to Our Lady, and can be taken in both directions since many pilgrims, after visiting Fátima follow a very ancient ritual to reach the point where the earth ends and the sea begins. In this case, the nearest point is Nazaré, from whose imposing promontory - Sítio - related to another miracle, you can watch the sun plunging into the sea, a beautiful sight at the end of the afternoon.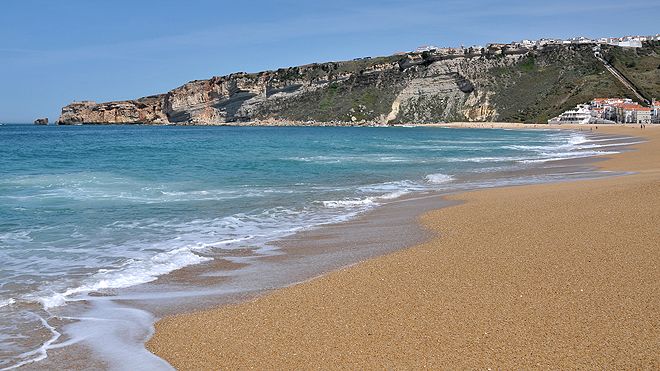 Photo: Nazaré ©CM Nazaré
The Carmelite Route links Coimbra to Fátima, along a route that passes through countryside of great natural wealth in the municipalities of Condeixa-a-Nova, Penela, Ansião, Alvaiázere and Ourém. This route is 111 kms long, all told, and is divided into six stages. Its inspiration is drawn from the life and work of Sister Lúcia, who lived in the Carmelo de Santa Teresa [Carmelite Convent of St Teresa], the starting point of the journey.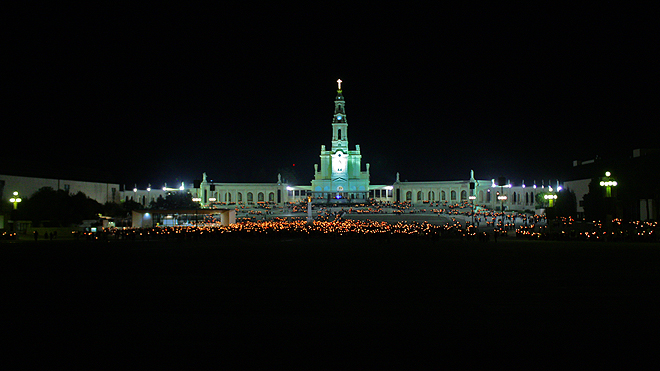 Photo: Santuário de Fátima ©CM Ourém
In addition to the pursuit of spirituality, walking along these paths of silence and tranquillity is also an opportunity to enjoy the landscapes, nature, regional cuisine and contact with the genuine, welcoming local people.

Find out more about Marian worship in Portugal, and the devotion to Our Lady of Fátima on the site www.pathsoffaith.com.
---