Wine tourism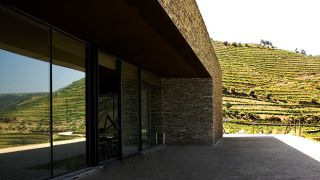 ---
Don't miss
during September and October, participate in the grape harvest, a great tourist attraction on the wine tourism farms
visit the wine producing villages in the Porto and Douro region
taste the wine and buy a bottle in the Solar do Alvarinho in Melgaço, in the Vinho Verde region
discover the many museums that are dedicated to wine from the north to the south of Portugal
Portugal is a country with a strong winegrowing tradition, so discovering its different wines and the regions in which they are produced can be a great excuse for exploring the landscapes, heritage, culture and the people who live here as well.

The Douro and Alentejo regions are where you will find the largest number of places dedicated to wine tourism, but there are wine production units receiving visitors all over the country, including the Algarve. To fully get to know the vineyards, the wineries and taste the wines, why not stay overnight and explore the surrounding area too?

It is in the Alto Douro Wine Region, created in 1756, that Port wine that has always been intended for export is produced. No wonder that there is a centuries old tradition here of welcoming visitors and sharing with them the best that the region has to offer. To start with, there's the superb scenery of the Douro valley, where man built terraces to plant vines on the region's rugged slopes. A landscape was produced that was classified by UNESCO as a World Heritage Site, populated by farms traditionally linked to wine. It's possible to get here from Porto, where the Port Wine Lodges are, and a good way to discover the region is on board a cruise ship, visiting some of the most iconic sites linked to the production of fine wines from the Douro and Porto.
---