Hotel Miramar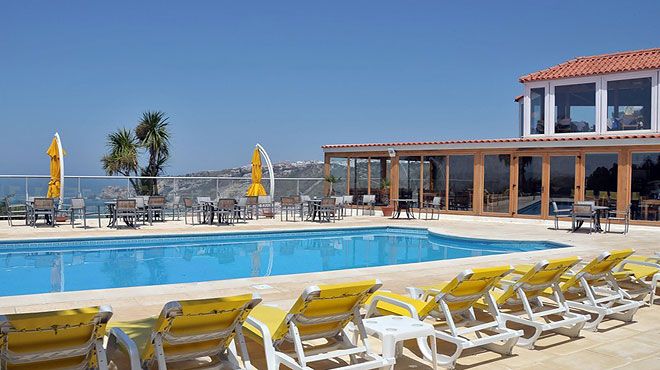 Hotel Miramar
Type of accommodation
Hotel accommodation
Category:
Hotel
Classification:
****
The Miramar Hotel, 4 stars, is a charming hotel with a warm atmosphere, where each step carries you to a story about Nazaré.
Situated just a 10 minutes walking from the beach (700 meters), in a prime location overlooking the sea and the Village, the Miramar Hotel has 40 rooms including 5 suites, the Mar Aberto wineBar Restaurant, outdoor swimming pool, recreation area with pool, table TV, access to a computer with internet access for guests and a Health Club.

To stay in shape, Health Club, has at your disposal a gym with several exercise equipment where you can practice maintenance or relax in the Sauna, Turkish bath or in the Jacuzzi.
Contacts
Address:
Rua Abel da Silva, 36 2450-060 Nazaré
Telephone:
+351 262 550 000
Internet Access
Air conditioning
Restaurant
Bar
Games room
Television room
Gymnasium
Jacuzzi
Sauna
Swimming-pool
Reserved area for non-smokers
Number of beds
: 57
Number of rooms
: 35
Number of suites
: 5
Target price
: $$$ (60€ - 90€)
Internet access in room
Air conditioning in room
Steel safe in room
Mini-bar in room
Hair dryer in room
Heating in room
Telephone in room
Television in room
Breakfast timetable
: 07h00 - 10h00
Room service timetable
: 24 h
Buses
Train stations
Outdoor parking
---