Reguengos de Monsaraz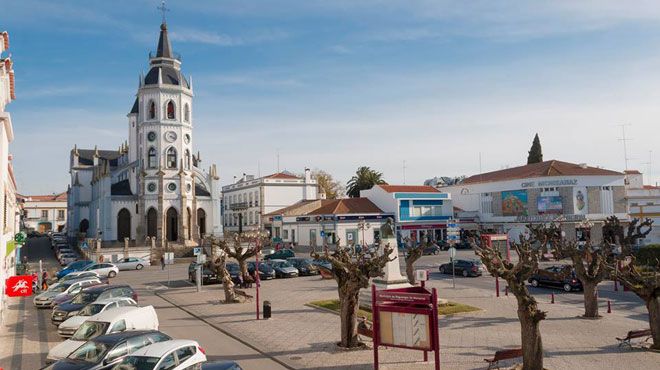 Reguengos de Monsaraz
The history of Reguengos has frequently been confused over the years with that of Monsaraz, since the limits of the municipality were exactly the same until 1838, the year when the municipal seat was moved to Reguengos, a situation which contributed to its more rapid development.

The nineteenth-century parish church in the centre of the town is particularly interesting for the romantic spirit displayed during its construction in the neo-Gothic style and the interplay of different colours brought about by the combination of the stone and the whitewash of the walls.

The granite and schist soils and the local climate are particularly favourable to vine-growing and the region is well known for its production of high-quality wines with their own distinctive characteristics.
---