Estádio Municipal de Braga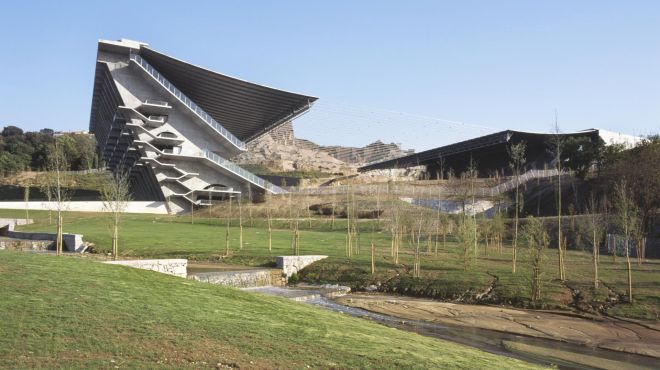 Estádio Municipal de Braga
Built for Euro 2004, Braga Municipal Stadium is a notable feat of engineering, with innovative architectural lines.

Conceived by the architect, Eduardo Souto Moura, the stadium is located in a former quarry and is harmoniously integrated within the landscape, set on the slopes of Monte Crasto, overlooking the valley of the River Cávado.

Without seating sections at the two ends, the stadium takes advantage of the natural amphitheatre created by the hill's slope and its vantage point over the surrounding landscape endows it with great scenographic impact. Only the two lateral seating sections and the roof covering appear to result from the architect's work.
Contacts
Address:
Parque Norte - Dume 4710 Braga
Telephone:
+351 253 206 860
---