Almeirim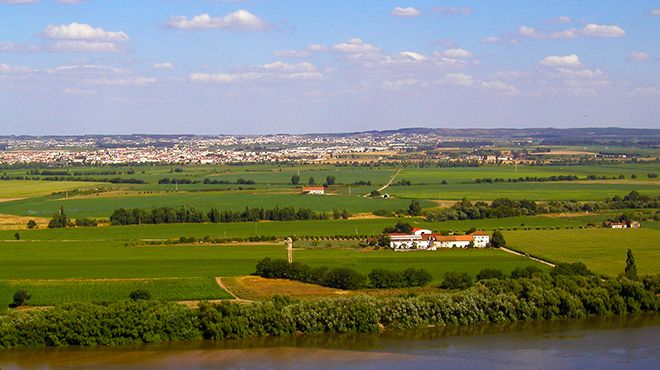 Almeirim
Of very ancient origin, this region was already populated in prehistoric times, but it was in the 16th century that Almeirim underwent major development, at a time when the Portuguese Court chose it as a favourite summer resort. The journey was made in brigantines that went up the River Tagus. King Dom Manuel I, the King of Portugal at this time, ordered a Royal Palace to be built here, which was destroyed in the 1755 earthquake.

Farming is still the region`s main economic activity, with the cultivation of tomatoes, melons and huge vineyards that produce the renowned and very popular mature red wines.

Typical of Almeirim is the famous sopa da pedra (soup of the stone), the recipe for which, according to tradition, was invented by a cunning friar who visited the houses of the area with a stone, with which he would show how it was possible to make an excellent soup. When the water of the pan in which the stone was "cooking" had started boiling, he would ask for one more ingredient to give it flavour (which might be salt, sausage, beans, potatoes...) and in this way he tricked the local people.
---