Portugal Green Walks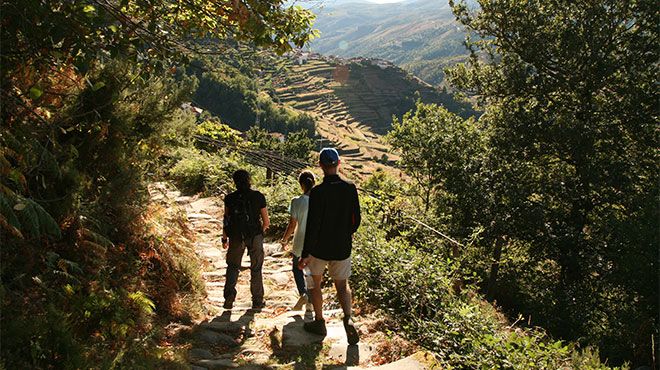 Portugal Green Walks
Portugal Green Walks has many years experience as a tour operator providing top quality tourist services in the North of Portugal and Porto. The company builds on this in depth knowledge of the region to offer uniquely creative and innovative tours in the three specialist areas in which it focuses:- Nature Tourism, Gastronomy and Wines and Cultural Tourism

Highlights from our portfolio include:

- Walking tours in the Peneda-Gerês National Park and the Douro Valley
- The Portuguese Caminho to Santiago
- Horse riding holidays in the Peneda-Gerês National Park
- Cooking and wine tours through the Minho region and Douro Valley
- Gardens and landscapes in the North of Portugal and Galicia
- Romanesque Art route in Northern Portugal

These are programs that are individualized and carried out with feeling. They are created with concern to show the genuine and real Portugal with good taste and quality.

Contacts
Address:
Rua Francisco Mendes, 30 - 3º Esq 4715-243 -Braga
Telephone:
+351 93 607 74 62
Cycling
Canyoning
Horse-Riding
Kayak
Birdwatching
Nature watching
Orienteering
Boat Trips
Walking
Rafting
Off-roading
Registration No.: 42/2005
Registration No.
: 42/2005
---