Nazaré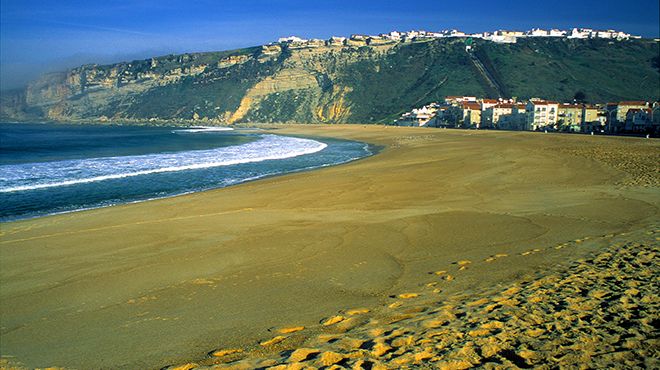 Nazaré
A typical fishing town, Nazaré is nowadays a busy summer resort, where side by side with the crowds of tourists, one still sees all over the streets of the town the fish-sellers, and the carapaus (horse mackerel) laid out to dry. The Sítio district, at the town's highest point (accessible by a funicular), is without doubt the best viewpoint in the area. But it is also associated with the cult of Our Lady of Nazaré who, according to the 12th century legend, was invoked by the alcaide (commander of a fortress or castle) Dom Fuas Roupinho who, while stalking a deer, was about to fall down into an abyss with no possible salvation. As a sign of gratitude for the mercy he received, Dom Fuas Roupinho ordered a small chapel to be built - the Ermida de Memória. A little way away, in the 18th century the Sanctuary of Our Lady of Nazaré was built, in whose honour grandiose festivals are held in September.

The Nazaré people's connection with the sea is reflected in the local handicrafts, in particular the nets, buoys, baskets and traditional puppets dressed in the typical costumes of seven skirts, as well as in the cuisine, with its emphasis on fish and shellfish dishes, such as caldeiradas (fish caseroles), soups, açorda (purée of bread, herbs and garlic) and the dried horse mackerel.

The most important feature of the surrounding area is the 7th century Chapel of São Gião, one of the rare holy places of the Visigoths existing in Portugal.
---