Praia de Porto Santo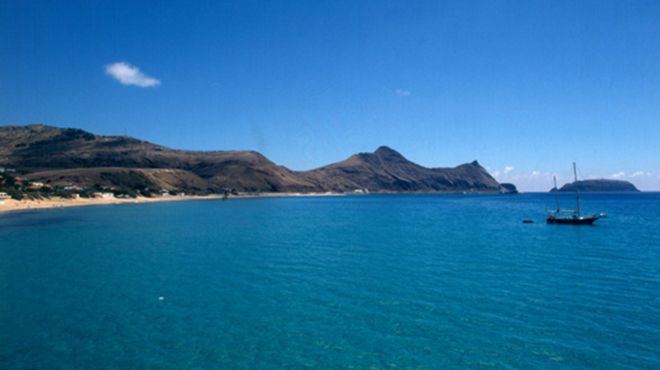 Praia de Porto Santo
On the south coast of the island of Porto Santo, 40 kilometres to the north-east of Madeira, is the only sandy beach in the whole of the archipelago, stretching uninterruptedly over a distance of 9 kilometres.

Its soft, fine golden sand has made Porto Santo famous, particularly because of the therapeutic properties that it is known to have in the treatment of orthopaedic and circulatory problems.

To complete this ideal setting for a holiday by the beach, the island's climate is dry and stable with lots of sunshine all year round, whilst the sea's warm, clear and peaceful water issues a tempting invitation to all those who enjoy a lengthy swim, making this the perfect place for a variety of water sports.
Contacts
Place:
Ilha de Porto Santo
Average seawater temperature in summer (ºC)
: 22
EEC Blue Flag
Security or Surveillance
Sunshade rental
Small craft hire
Bar
Restaurant
Windsurfing
Sailing
Diving
---