The village of Soajo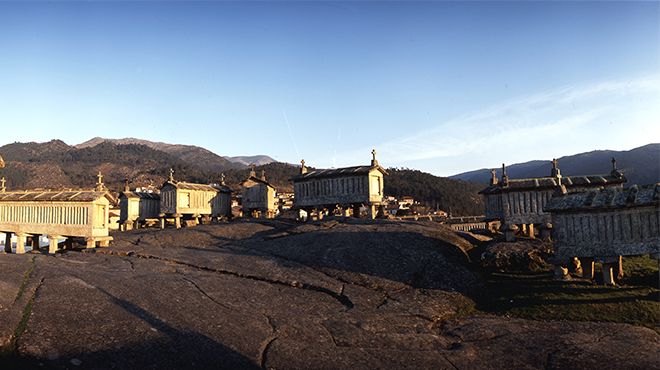 The village of Soajo
Small houses built of granite blocks line the stone streets, leading the visitor to the square where the unusual pillory stands, a National Monument since 1910.
A friendly anthropomorphic face, carved on the pillory and crowned with a triangle resembling a three-peaked hat, welcomes visitors to the village, where they will find a relaxed and very hospitable atmosphere.

On the outskirts, at a high point dominated by a large granite outcrop, visit the communal threshing terrace, an impressive group of twenty-four stone espigueiros (granaries), witharchitectural features dating from the eighteenth and nineteenth centuries, where the community used to store its corn, mainly maize, which is abundant in the region.
The crosses at the top represent divine protection of their contents, survival of the community, "our daily bread".

There are two excellent restaurants in the village where you can try out the local specialities: the tasty meat of the Barrosã cattle, bred in the mountain pastures, chicken risotto and the indispensable green wine of the region, are the fortification demanded by the appetite stimulated by the cool mountain air.