Igreja de São João Baptista, Matriz de Tomar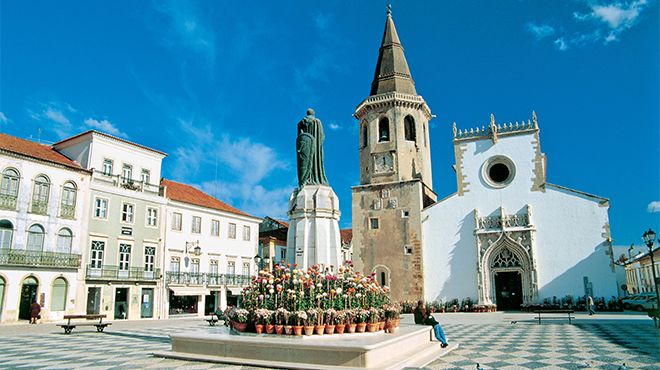 Igreja de São João Baptista, Matriz de Tomar
Situated in the centre of Tomar, the Igreja de São João Baptista was originally built in the 15th century, but was later reconstructed in the 16th century. In 1520, the king Dom Manuel raised its status to that of a collegiate church, thus making it one of the chapels under royal patronage.

The design of the Igreja de São João Baptista follows the model of the mendicant churches, with three naves (whose shape is visible from the outside) and a bell tower on the left side. Attention is drawn to the Manueline doorway and, on the inside, to the pulpit and a group of 16th-century paintings by Gregório Lopes, as well as the 17th-century diamond-point azulejos that cover the walls.

Tomar is the centre for the great festival known as the Festa dos Tabuleiros, which takes place every four years and has its origins in the mediaeval ceremonies organised by the Brotherhood of the Holy Spirit. This is one of the occasions when the city receives most visitors.
Contacts
Address:
Praça da República
TOMAR
Disabled access
Accessible route to the entrance:
Accessible entrance:
Accessible circulation inside:
---