Lagoa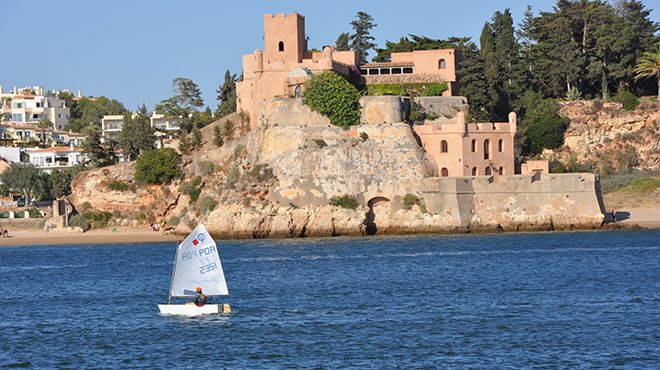 Lagoa
The date of Lagoa´s foundation remains uncertain, although it is known that the first settlement grew around a lagoon (lagoa), from which its name derives. One or two interesting examples of Manueline architecture can still be found in the town, testifying to its development throughout the sixteenth century, even though its most clearly documented history begins essentially in the eighteenth century, when Lagoa was raised to the status of a town and the local municipality was formed. The town was badly destroyed in the earthquake of 1755, and its reconstruction is clearly visible in the many monuments and other buildings that date from this period.

At the end of the nineteenth century, fishing and its accompanying canning industry brought great prosperity to the town. Nowadays, however, the most important role is played by tourism and this has led to an ever-increasing diversity of economic activities that have turned Lagoa and its surrounding region into an emblem of the modern Algarve.

The town developed around its parish church, which dates back originally to the sixteenth century, although it was completely rebuilt in the eighteenth century. The surrounding streets of typical white houses still exude the atmosphere of the past, and here and there it is possible to catch sight of the ornamental white chimneys with their intricately carved tracery that have become the hallmark of the Algarve. A walk around these narrow streets affords visitors a series of different views of the town, offering them the chance to appreciate the altars of the Passos (the Passion of Christ), which mark the ancient ceremonies held in Holy Week, and to discover Manueline doorways and windows that testify to the town's sixteenth-century past.

The name of Lagoa has become well known internationally because of the region's production of a much-appreciated white wine. It is one of Portugal's demarcated regions.
---