Museu Municipal de Arqueologia de Silves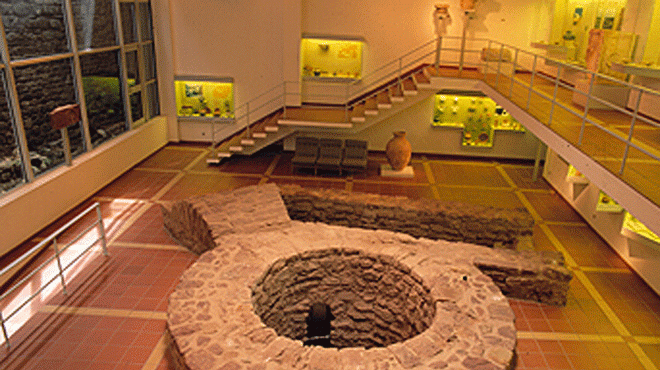 Museu Municipal de Arqueologia de Silves
The Archaeological Museum was set up in 1990 on the initiative of Silves Municipal Council. The intention was to display the archaeological finds from the city and the region, and especially from the castle and the Cerro da Rocha Branca archaeological site.

It was built on the site of a 19th century residence where the water reservoir was discovered and which became the centrepiece of the museum. In an excellent state of preservation, it dates back to the Almohade period (12th - 13th centuries) and made out of Silves sandstone it is around 20 metres in depth. It is considered an example unique to Portugal as it has a helix staircase with three windows to ensure easier access to the water. These are features rare to Arab architecture.

The Museum's collections are arranged into four chronological periods: pre-history, the Roman period, the Moorish period and the Portuguese period (through to the 17th century). Of particular interest are the Iron Age funeral monoliths with their Southwest Peninsular inscriptions. They are considered the earliest examples of writing from the region with their meaning remaining a mystery.
Contacts
Address:
Rua das Portas de Loulé, 14   8300-139 Silves
Telephone:
+351 282 444 832 - 282 440 838 - 282 440 800
9am - 6pm (Monday to Saturday) Closed Sunday and Holidays
---