Costa de Caparica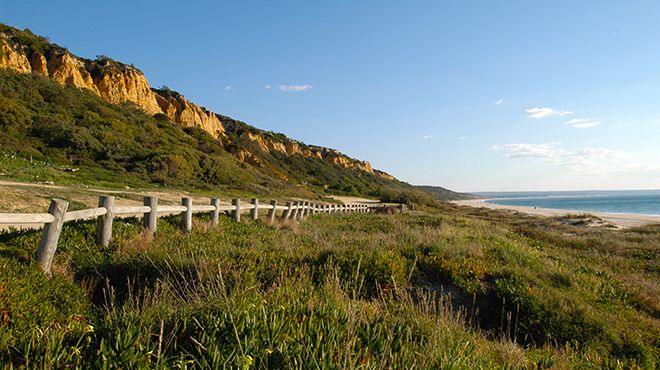 Costa de Caparica
A traditional fishing village, Costa da Caparica was transformed in the 20th century into the busiest beach in the Lisbon region. Its location and easy accessibility attracts crowds on summer weekends.

The strip of sand about 25 kilometres long makes it possible to choose between the more crowded beaches near the town and areas that are practically deserted. A picturesque train, the "Transpraia", runs between the town beaches and the Fonte da Telha at the end of the line, with various stops on the way.

The many beaches are excellent for several sports, such as surfing and beach volleyball (in places adapted for this), and there are lots of bars that, besides being support infrastructures, are also centres of nightlife.

As it is a fishing region, it is fish dishes, especially the caldeiradas (fish casseroles), that are the major gastronomic speciality, and every year there is a gastronomic festival dedicated to fish.
---