Marinha Grande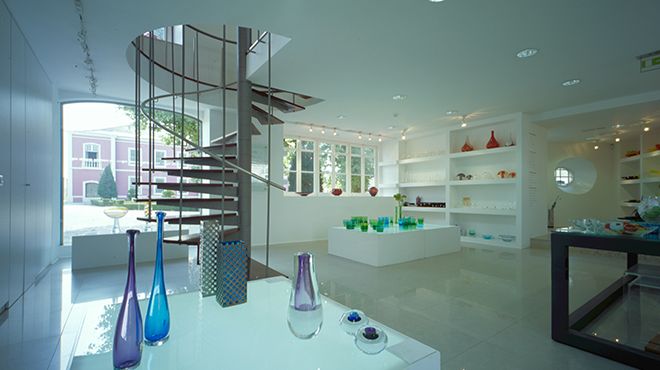 Marinha Grande
The history of Marinha Grande is closely linked to the 11,500 hectares of the Pinhal de Leiria, also known as Pinhal do Rei (the King's Pine-Forest). This forest of maritime pine-trees was planted in the 13th century by D. Afonso III and later enlarged by his son D. Dinis.

Initially intended to hold back the coastal sand which was beginning to invade the fields where crops were planted, the forest gradually began to supply the wood needed for building the carracks and caravels used in the Portuguese maritime discoveries. Together, both the pine-forest and the sands of the Atlantic beaches were fundamental in establishing the region's crucial position within Portugal's metallurgical and glass industries.

This development was clearly seen by the Marquês de Pombal, prime minister to D. José I, when in 1769 he granted a charter to the English industrialist William Stephens, allowing him to found a glass factory here, the Real Fábrica de Vidro de Guilherme Stephens. The project was continued by one of William's brothers, João Diogo Stephens, who, on his death, bequeathed the factory to the Portuguese nation.

Supplied by an abundance of the raw materials (wood and sand) needed for the manufacture of glass, the region has become the epicentre of the Portuguese glass and crystal glass industry. It has benefited from the skilled workmanship of many generations of craftsmen, producing a series of unique articles whose quality is recognised worldwide.

In the centre of the main square of Marinha Grande, dominated by the Town Hall, is a bust of William Stephens, sculpted by Luís Fernandes. This homage was financed by all the workers of the Factory, who, in 1941, clubbed together to pay for the work.  A beautiful iron gate leads to a garden where the Glass Museum is housed in the Palácio Stephens. Here visitors will find admirable collections of artistic objects created over more than 200 years, as well as the manufacturing centre.

Your visit to the region should ideally be completed by enjoying the invigorating fresh air of the Atlantic Beaches.
---
---