Marina da Quinta do Lorde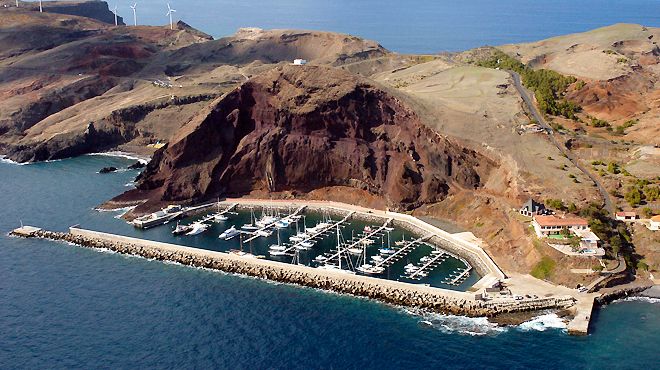 Marina da Quinta do Lorde
Quinta do Lorde Marina, is located at Ponta de São Lourenço Península, the most south-eastern tip of Madeira Island. It is the first stop for sailors arriving to Madeira Island from the East and Portugal mainland. This sheltered marina, builted bellow the extinct Piedade Volcano, is a good place for a brief stopover while discovering the Madeira beauties or even for the winter time lay-up in the Atlantic.

Quinta do Lorde Marina is part of the dazzling Quinta do Lorde Resort and offers modern facilities and an experienced team.

The new boatyard "Repmaritima" is located about 10 miles W from Quinta do Lorde Marina, just beneath the Madeira International Airport runway. This unique covered boatyard allows the winter layup without taking out the mast. The boatyard is also fully equipped to provide painting services and a liferatf inspection & maintenance centre.
Contacts
Address:
Sítio da Piedade
9201-908 Caniçal  (Ilha da Madeira)
Telephone:
+351 291 969 607
Marina type
: Ocean
Radio
Frequency
: VHF 9, 16
Tide information
Guiding lights
Filling station
Water supply
Power supply available
Engine repairs
Hull repairs
Sail repairs
Travel lift available
Number of permanent mooring sites
: 264
Maximum ship hull size at berthing point
: 3 m
Maximum length at berthing point
: 45 m
Restaurant
Shops
---