Museu Municipal de Faro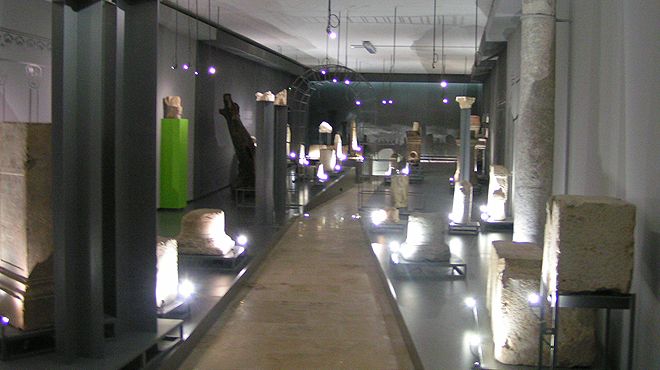 Museu Municipal de Faro
aro Municipal Museum was the second museum to be created in the Algarve. In 1894, on the 500th anniversary of the birth of Infante Dom Henrique (Henry the Navigator), Faro inaugurated the Museum Archeologico Lapidar Infante D. Henrique dedicated to the heroe of Sagres.

In 1912 the museum's collection was transferred to the Church of the Old Convent of "Santo António dos Capuchos" and there it remained until 1969, when the move to the museum's current site began.The museum's archaeological collection is the most significant, with artefacts from pre-historical, roman and medieval periods. The most important objects are those from the roman period which include a mosaic from the 2nd/3rd centuries, the busts of Emperor Hadrian and Agrippina and a collection of epigraphs of Ossonoba.The high quality painting collection from the 16th to 19th century is mainly composed of religious works of art, originating from ancient temples in the Algarve. Also the 20th cent. painting by Carlos Porfírio about legends of the Algarve is very important.

The Museum has been a member of the Portuguese Museum Network since 2002.

It was awarded with the prize for the best Portuguese Museum in the triennial 2003/05 by the Portuguese Association of Museology.
Contacts
Address:
Largo Afonso III, nº 14
8000-167 Faro
Telephone:
+351 289 870 827/9
Winter – October/May: Tuesday to Friday: 10am – 6.00pm; Saturday and Sunday: 10.30 am – 5.00pm;
Summer – June/September: Tuesday to Sunday: 10.00am – 7pm; Saturday and Sunday: 11.30 am – 6.00pm;
Closed: Monday and holidays
---