Idanha-a-Velha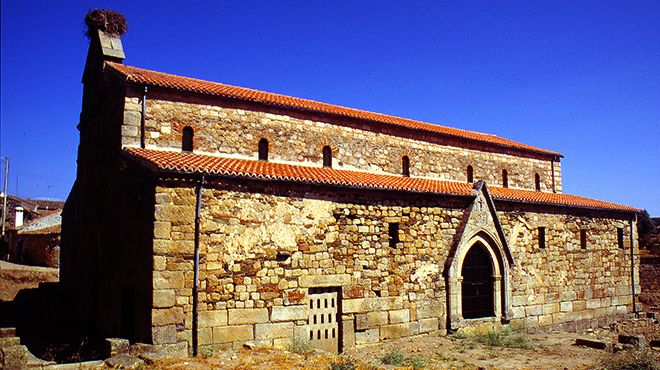 Idanha-a-Velha
Successive settlements of the region by different peoples have left Idanha-a-Velha with a most valuable historical heritage.

Anyone visiting the modest village to be found here nowadays and observing its peaceful pace of life will have difficulty imagining that this was once the site of the ancient and prosperous Roman town of Civitas Igaeditanorum, which was situated on the great Iberian road linking Emerita (Mérida) to Braccara (Braga). At Egitânia, the Episcopal see in the time of the Visigoths (6-7th century), gold coins were minted for almost all the Visigothic kings, from Recaredo to Rodrigo; later on, the Muslim Idânia (8-12th century) grew to be a large and prosperous city, almost as rich as Lisbon.

After this came the battles between Christians and Muslims in the first century of Portuguese nationhood, when D. Afonso Henriques gave the city to the Order of the Knights Templar in order for it to be repopulated. His son, D. Sancho I, gave Idanha its first charter in 1229, recognising its strategic importance.

Over time, with a shift occurring in the major military and strategic axes, the city gradually diminished in size. Yet it has never lost its atmosphere from the past, seeming more like an open museum for the culturally-minded tourists, who will find here a system of signs clearly marking their itinerary.
---