Ilha de Porto Santo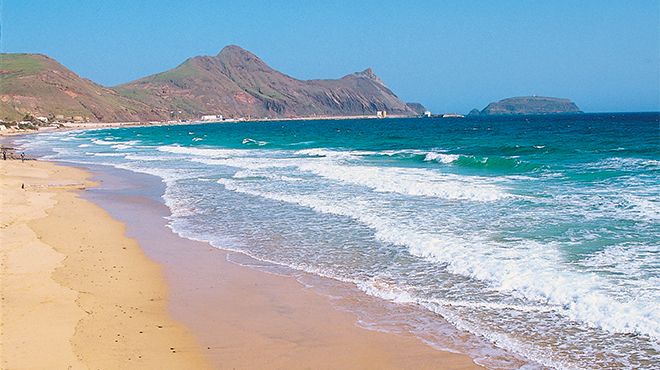 Ilha de Porto Santo
Getting to know Porto Santo means discovering the first port that provided access to the epic maritime adventure of the Portuguese discoverers.

This was the first of all the islands discovered by the Portuguese navigators and it contains within its shores an important historical legacy.

It was here that Gonçalves Zarco, Bartolomeu Perestrelo and Tristão Vaz first landed in 1418. History tells us that the island's name derives from the fact that the navigators found a safe haven on the island after the violent storm that had blown them from their intended course. With this discovery, the Portuguese mariners opened up new horizons for nautical science and cosmography, becoming the masters of all nations in the art of navigation.

In bygone days, this island served as an advanced station that could be used for study and observation by the great navigators, most notably the discoverer of America, Christopher Columbus, who spent some years here. The house where this navigator once lived has been transformed into a museum and is situated in the town's historic centre.

Pico Castelo, a small fortress built on top of this hill, is the home to many history-laden mysteries.

The history and culture of this island are waiting for you to discover them!
---