Castelo Novo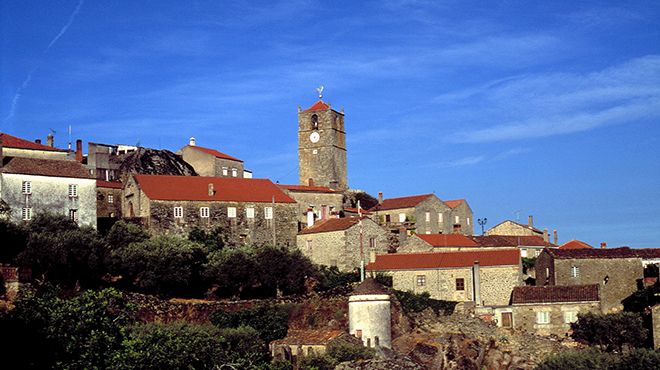 Castelo Novo
Set in the superb amphitheatre formed by the Serra da Gardunha, Castelo Novo has some surprisingly beautiful manor houses that once belonged to the region's noble families.

Built in the 12th century but badly damaged by the earthquake in 1755, the castle was described as "new" (novo) because another one already existed in the immediate vicinity, having been abandoned because it was inadequate for the region's defence. This is how the village came to acquire the name of Castelo Novo.

In the Largo da Bica, the mediaeval Paços do Concelho (Town Hall) has a number of curious aspects, most particularly an 18th-century Baroque fountain built against its granite façade and crowned by the coat of arms of the king, D. João V, introducing a somewhat discordant note into the building's mediaeval simplicity.

Behind this stands the ancient castle keep, like a protective and attentive sentry. Now stripped of its warlike functions, it peacefully keeps the time for the local population. As a reminder of an earlier communal life long since erased by time, there stands the Lagariça, an enormous tank cut out of the rock, where for many centuries the grapes were trodden by the local inhabitants.

Close to Castelo Novo is the beautiful town of Alpedrinha, which is also well worth a visit.
---