Termas de São Pedro do Sul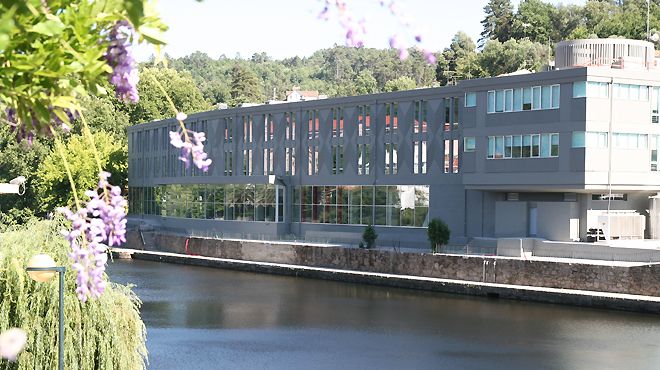 Termas de São Pedro do Sul
Remains of a Roman changing room prove that this Spa was used in the period of the Roman conquest. Its original name - Balneum - gave rise to the place name Banho by which the village was known in the 11th century. It is also thought that D. Afonso Henriques (12th century), the first Portuguese monarch, frequented the baths.

From 1895 until the declaration of the Republic the spa took the name Termas da Rainha D. Amélia, after the Queen. It is situated in the outstandingly beautiful Vouga valley and has the reputation of being one of the best in the country.

The well known Portuguese writer Ramalho Ortigão wrote of it: "In S. Pedro do Sul, nature takes pride in its own exuberance, in a synthesis of colour and fertility, embroidering the meanders of the river and rising through the leaves of the hills that sweep down, gently, to the water..."

Just a few kilometres away is the city of Viseu, with its vast architectural heritage.
Contacts
Address:
Praça Dr. António José de Almeida - Termas de São Pedro do Sul
3660-692 Várzea
Telephone:
+351 232 720 300
Water type
: Sulphurous, bicarbonated, sodic and fluorinated
pH level
: 8.8
Water temperature
: 69
Accommodation facilities available
Bathing Season
: All year round
Leisure Activities: Tennis, Horse-riding, Boat Hire, Swimming, Canoeing, Clay Pigeon Shooting and Skating.
---