Thematic Gardens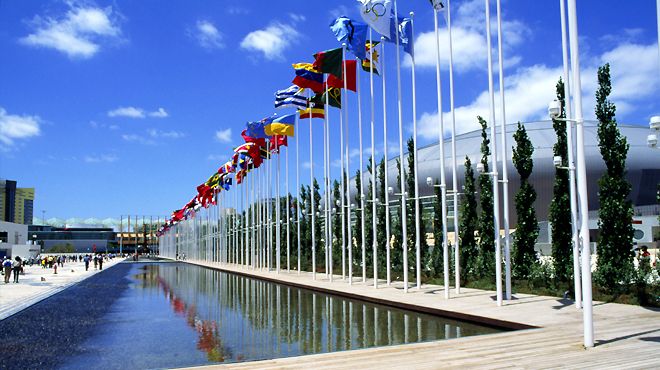 Thematic Gardens
Water Gardens
Between the Alameda dos Oceanos and the Tagus River, learn about the water flow.
Along the central water flow the visitor will wander in between the various components of an hydrographic bay: the glacier, the current, the artificial lake it´s surrounding and the estuary.
One hundred years old trees of unique characteristics can also be studied.
The Water Gardens sequence is from west to east passing through: Palm Garden, Mediterranean Orchard, Ulisses Lake, Cascade, Hydraulic Garden, Wave Garden.

Garcia de Orta Gardens
Garcia de Orta Gardens presents, in landscaped areas, vegetation characteristic of various ecosystems considered representative of the areas of the origin of species, at the time of the Discoveries on a total of approx. 2500m2.
In this way it allows us to observe nature and its vegetation, since the crossing of the Oceans in 1498 until today.

Cabeço das Rolas Gardens
The Gardens are situated on the largest rise in the Parque das Nações, and really stand outs on the horizon. Landscaped into a set of grass-covered terraces, it´s a nice place to go for a walk, with a panoramic view over the whole of the Parque das Nações.

Jacarandas Gardens
This garden is characterised by a tree-covered section, and featuring a series of terraces, so common to hilly Lisbon, arranged into a series of planted beds and walls.

Riverside Gardens
On a flat, grassy plane, this series of gardens can be found between Vila Expo and the Tagus Park.