Igreja de Santa Clara - Santarém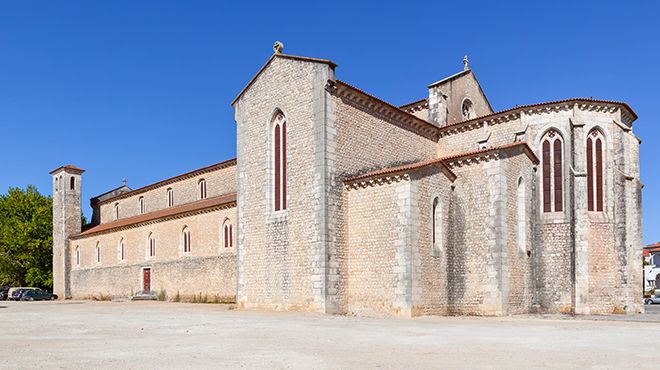 Igreja de Santa Clara - Santarém
The Igreja de Santa Clara is situated at one of the limits of the city of Santarém, in an area beyond the walls. It is a 13th-century church, built at the orders of D. Afonso III (1248-1279) for his daughter, D. Leonor Afonso, who took her religious vows there.

During the 1940s, it underwent some rather controversial restoration work that completely stripped it of all its decorative features, so that a little of its artistic history was lost forever, as well as valuable information about the church´s spatial development over various generations. It did, however, recover the austerity of the rules of the Order of St. Clare. It should be noted that there is no door in the church´s façade and that access is only possible through the side door. This peculiarity is due to the fact that it is an enclosed order that does not permit contact with the population.

In the church´s architecture, the canons of the mendicant Gothic style were followed: three long naves with eight separate spans, a prominent transept and a chancel with five adjoining chapels. At the north end is a large Gothic rose-window, which helps to illuminate the interior and is surmounted by a shield with the royal coat of arms. The former conventual buildings have been completely destroyed.

In the interior, the most remarkable feature is the meticulously carved 14th-century tomb of D. Leonor Afonso. The sides of the tomb contain scenes depicting the Annunciation and the Stigmatisation of St. Francis, Franciscan monks and Poor Clares.
Contacts
Address:
Av. Gago Coutinho e Sacadura Cabral 
2005-021 Santarém
Tuesday: 2pm-6pm; Wednesday: 9.30am-12.30pm / 2pm-6pm; Thursday to Sunday: 9.30am-12.30pm / 2pm-6pm; Closed Monday.
Disabled access
Accessible route to the entrance:
Accessible entrance:
Accessible circulation inside:
---