Viana do Alentejo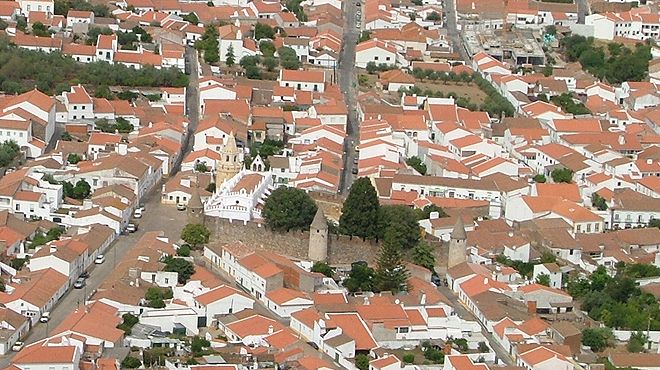 Viana do Alentejo
Viana do Alentejo castle, built in the reign of D. Dinis, was later rebuilt at the orders of D. João II, who held a meeting of the cortes (parliament) here in 1482.

It is a walled enclosure with cylindrical towers in the corners. Built against the walls is the parish church, one of the most interesting Manueline churches in Portugal. It was designed by Diogo Arruda, the brother of Francisco de Arruda, who was the architect of the Tower of Belém. The royal emblem of D. Manuel can be seen above the doorway: the Cross of the Order of Christ, the shield filled with five smaller shields, and the armillary spheres.

In the church´s majestic interior, the bosses in the vaulted ceilings again display the king´s coat of arms. In the transept are two beautiful sixteenth-century stained glass windows depicting St Peter and St John the Baptist. The altar of the chapel that serves as the pantheon of Vasco Godinho (died 1525) is lined with beautiful sixteenth-century azulejos from Seville. Inside the castle walls is a Renaissance cross showing two quite moving figures, a Pietà and the Virgin Mary suckling her child.
---
---