Parque Arqueológico de Tresminas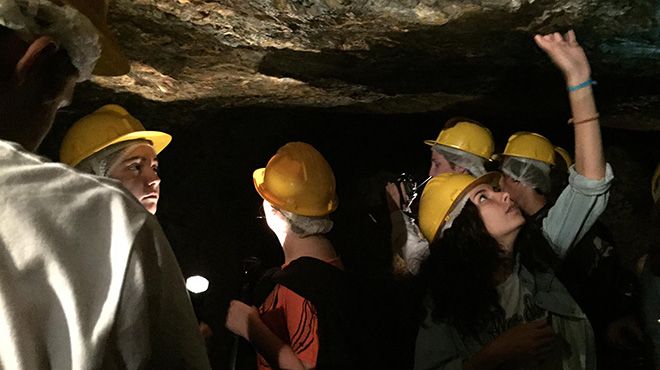 Parque Arqueológico de Tresminas
At Tresminas Archaeological Park, visitors will find one of the largest gold mines of Roman times, with evidence showing that it was in activity from the reign of the Emperor Augustus (27 BC - 14 AD) to the time of Septimus Severus (193-211 AD).

The region was mined under an open-cast system, giving rise to large craters that testify to the great human effort expended there and consisting of a complex network of galleries for the transport, flow and treatment of the ores. The water was supplied by a system of aqueducts from the River Tinhela and the Ribeira da Fraga.

The fact that the human presence in the region dates back to antiquity is shown by the existence of many archaeological remains, such as Roman roads and bridges or the hill fort at Cidadelha de Jales.

The park's surrounding natural heritage is equally important, having quite unique characteristics, with its spontaneous vegetation being composed of scrubland (broom, heather, gorse, woadwaxen, corkscrew hazel) and an oak forest. You can also see several species of birds of prey that nest in the region and bats that live in the galleries.
Contacts
Address:
Centro Interpretativo de Tresminas
Largo do Cruzeiro s/n
5450-296 Tresminas (Vila Pouca de Aguiar)
Telephone:
+351 259 458 091
10 am - 6pm (everyday);
Guided tours must be booked in advance
---