Silves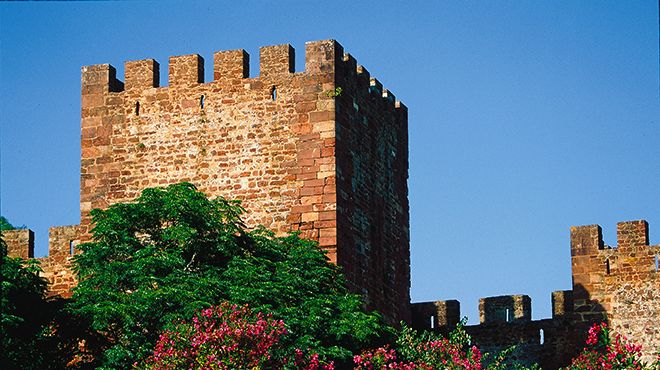 Silves
Located on a hill in the Serra de Monchique chain, Silves owes its foundation and development to the Arade river. This was long an important means of communication attracting settlers as far back as the Iron Age, 3,000 years before Christ.

The Arade also proved the point of entry for the Romans that came to exploit the copper reserves and trade other products such as olive oil, wine, dried fruits and salt.

In the 5th century, the Visigoths arrived and would stay until the 8th century when the southern regions of Portugal fell under Muslim domination. It was then that Silves became truly prosperous. It became an important city, a regional capital in one of the kingdoms of Taifa and a commercial and cultural centre.

It became a refuge for poets, scientists and other educated people who endowed it with the statue of "birthplace of Arabic-Andalusian poetry". The Castle and the Almohade Storage Well bare witness to the city´s level of development at that time. The area around the Well is now part of the Silves Musem of Archaeology.

After a weak and ultimately doomed attempt to return Silves to Christian control by Sancho I, in 1189, Silves was definitively retaken by Afonso III, in 1242 . With Silves being attributed a bishopdom, a cathedral was built on the site of the mosque.

Through to the beginning of the 16th century, it kept up its economic status. In the era of the Portuguese voyages of discovery, many inhabitants would serve for Prince Henry and help in the defence of Portuguese held cities in north Africa.

There was also the role played by Diogo de Silves who participated in the discovery of the Azores. This was the period in which the Matrix Church was built. In the reign of king Manuel I there is a New Royal Charter in 1504 and the Cross of Portugal was awarded.

The silting up of the river, rendering it non-navigable, and the bishopdom being transferred to Faro in the middle of the 16th century, was the beginning of a long, slow decline. Much destroyed in the 1755 earthquake would only be rebuilt during the industrial revolution of the 19th century with its development of the cork and dry fruit businesses. From that period date a series of houses belonging to the bourgeois who made their fortunes.
---