Lisbon of Discoveries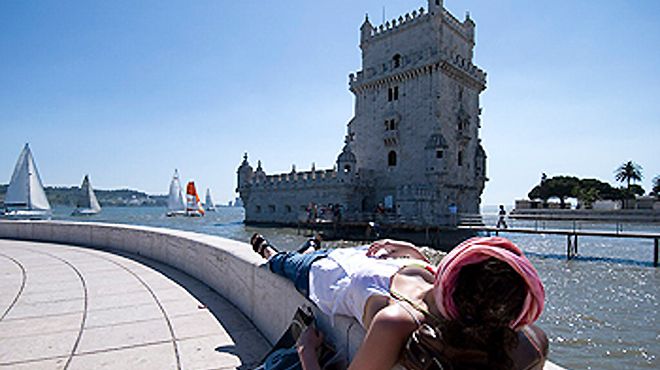 Lisbon of Discoveries
Of all Lisbon, Belém Belém most clearly evokes the era of the Discoveries and Portugal´s maritime expansion. It was from Belém that caravels would depart and arrive throughout the 15th and 16th centuries. King Manuel I ordered the construction of the Monastery of Jerónimos (Hieronymos) and the Tower of Belém as symbols of the wealth and splendour of the times. Classified as World Heritage, they are among the very best examples of the "Manueline" architectural style; a Portuguese interpretation of the gothic. In the buildings that used to serve the monastery, there is now the National Museum of Archaeology and the Naval Museum including exhibits explaining and demonstrating the navigation techniques developed by the Portuguese for their voyages of exploration.

In the 18th century, King João V chose to transfer the royal residence to Belém. This subsequently involved the restoration of the Palace and constructing stables. The latter have now been turned into the National Coach Museum with the "pink" palace converted into the President of the Republic´s official residence.

In 1940, on the grounds of commemorating the founding of the Portuguese nation, the Salazar regime decided to hold an "Exposition of the Portuguese World". This resulted in substantial changes being made to Belém including the creation of the Praça Afonso de Albuquerque, in honour of the first Vice-Roy of India, the Praça do Império (Empire Square), the Monument to the Discoveries and walkways and leisure facilities along the river.

The Church of Memória (Memory), the Chapel of São Jerónimo (Saint Jerome), the Tropical Gardens, the Belém Cultural Centre and the Museum of Ethnology complete the range of attractions contained in this district.

Nowadays, neither the port nor the beach of ´Discoveries´ remain but instead there is a most pleasant leisure and cultural space which is an extremely popular destination for Lisboners when out strolling. No visit to Belém would be complete without stopping off in the Casa dos Pastéis de Belém, (Belém Pastry Shop) which has been producing this sweet delicacy for well over one hundred years.