Reserva Natural Regional Ilhéu de Vila Franca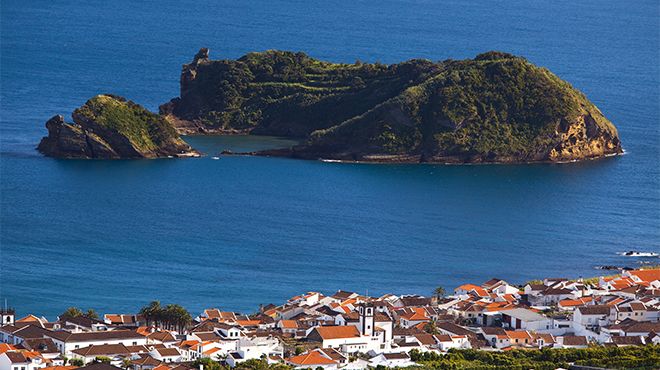 Reserva Natural Regional Ilhéu de Vila Franca
Ilhéu de Vila Franca Regional Nature Reserve
Ilhéu de Vila Franca was classified as a Regional Nature Reserve in 2004.

The area resulted from a submarine eruption that produced an almost perfectly circular caldera, measuring around 150 m in diameter with a connection to the sea.

The zone is constituted by two islets, the Small and Large Islet. It is an important nidification and flyover zone for several marine species such as the Cory's Shearwater and Common Tern. It also includes natural woodlands of myrica faya trees and heather. Numerous species of algae and invertebrates live in the surrounding waters.
---