Anadia Cabecinho Hotel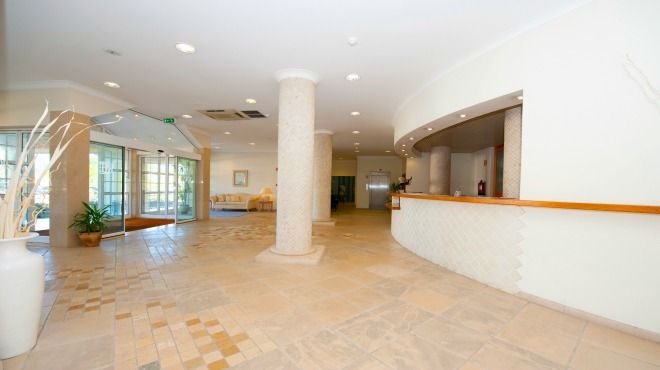 Anadia Cabecinho Hotel
Type of accommodation
Hotel accommodation
Category:
Hotel
Classification:
***
Located in the heart of the wine and gastronomic area of Bairrada , the Hotel Cabecinho provides you a stay of maximum quality and comfort. Whether you travel for leisure, vacations or business, the Hotel Cabecinho presents itself as a great solution to provide you a quality stay.
In our hotel you will find all the services that you need to have a pleasent stay. Come visit this region and taste the best flavours of Portugal!The hotel is situated in one of the main places of Anadia and just 30 minutes, by car, away from Aveiro and Coimbra.
Near the Hotel Anadia Cabecinho you can also enjoy a close contact with nature. Only a few kilometres away you can find Termas de Luso, where you will also be dazzled with the green hillsides from Mata do Buçaco. Just 3kms away from the Hotel, Termas da Curia also presents an excellent way of relaxation from the daily stress.
Contacts
Address:
Av. Eng. Tavares da Silva
3780-203 Anadia
Telephone:
+351 231 510 940
Gay friendly
Internet Access
Air conditioning
Central heating
Bar
Laundry service
Television room
Smoke free
Reserved area for non-smokers
Number of beds
: 102
Number of rooms
: 49
Number of suites
: 2
Target price
: $$ (30€ - 60€)
Internet access in room
Air conditioning in room
Heating in room
Telephone in room
Television in room
Breakfast timetable
: 7:30 - 10:30
Bike friendly
Buses
Train stations
Outdoor parking
Disabled access
Reserved parking spaces
Accessible route to the entrance:
Accessible entrance:
Reception area suitable for people with special needs
Accessible circulation inside:
Accessible areas/services:
Bedrooms
Meeting rooms
Bar/Café
Room for meetings up to 220. Typical cellar for events up to 130 people. Restaurant by appointment (minimum 15 people). Golf 2 km.



Registration No.
: 324
---