BuggySafari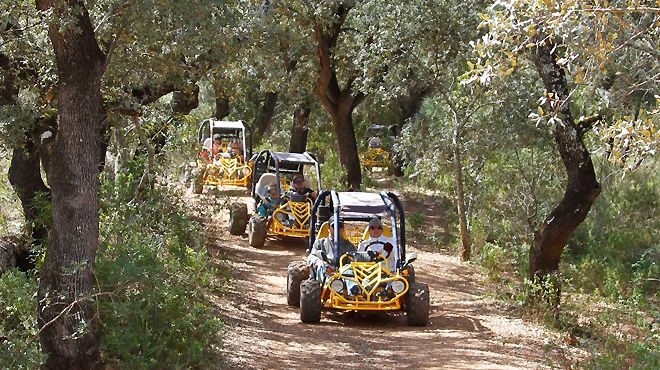 BuggySafari
This tour is the most popular and sought by our clients, have a minimum of 2 hours and can go up to 3 hours, depending on atmospheric conditions, the level of performance and conduct of drivers, the dwell time for rest and explanations about nature and local culture. We also count on some unexpected that nature may reserve.It will always be a nature walk and never a sporting event, we do not allow sporty driving since we drive the buggy's for public roads, on these paths we can cross people walking, in bike, children, tractors, jeeps and more. We also have to take into consideration that 95% of customers have never conducted a buggy or even dirt paths or rocks. For these reasons our routes are modular and adaptable to the driving level of each group of customers, so that they feel like they can trust and enjoy our safaris.For these reasons we allow the participation of children in our tours, so we constantly monitor the level of the driving the buggy's. Each time we have children, our vigilance is reinforced by a 2nd guide.

Contacts
Address:
Rua do Cerro Redondo - Vale Judeu
8100-684 Loulé
Telephone:
+351 289 411 362
Off-road motorcycling
Birdwatching
Nature watching
Observation of geology
Orienteering
Registration No.: 12/2014
Registration No.
: 12/2014
---