Cabo da Roca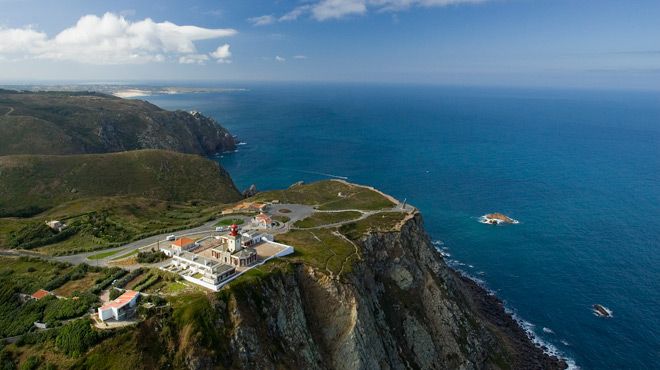 Cabo da Roca
If you go to Sintra, don't miss the chance to visit the westernmost point of mainland Europe, Cabo da Roca.

Located at latitude 38º 47´north and longitude 9º 30´west, Cabo da Roca is an important coordinate for those sailing along the coast, as it is the most westerly point of mainland Europe, a fact borne out by the certificates that visitors take away as a souvenir.

Around 150 metres above the sea, here you can have a panoramic view over the Serra de Sintra and the coast, which makes it worth the visit.

Historical records indicate that there was a fort on Cabo da Roca in the 17th century that played an important part in guarding the entrance to Lisbon's harbour, forming a defensive line along the coast, especially during the Peninsular Wars. Today there are only traces, as well as the lighthouse which is still an important point for navigation.

It lies within the Parque Natural de Sintra-Cascais and is one of the points of interest on the walking trails that can be followed here, along the coast.
---